Main content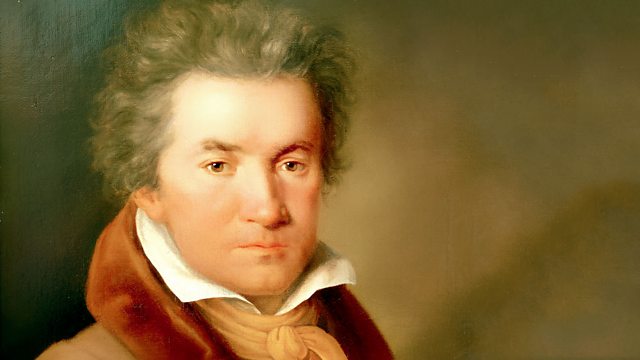 Donald Macleod explores the year 1795, when Beethoven sets out to make his mark in Vienna.
Donald Macleod explores the life and music of Beethoven, taking a snapshot view through the window of five of the composer's thirty-two piano sonatas. When Beethoven moved to Vienna in 1792, for the first few years he was seen to be more of a pianist than a composer. This viewpoint changed, but the piano would always be a significant instrument for Beethoven, who went on to compose not only piano sonatas amongst his prodigious output, but also a number of piano concertos, and other works for the instrument. Donald Macleod focuses on five of the piano sonatas, including the Pastoral and the Appassionata, and takes a look at Beethoven's life during these periods, including the other works he composed at the time.
By 1792, Beethoven felt he needed to move on from the musical opportunities offered by his native city of Bonn. Wanting to stretch his wings and pursue his career as a composer, he turned his attention to the capital of the Austro-Hungarian Empire, Vienna. Beethoven didn't launch himself straight into the Viennese public eye as a composer, but instead made his initial impression there as a pianist, performing one of his early concertos.
Life in Vienna was hard to begin with, with Beethoven relying on financial support from the Elector in Bonn. This eventually dried up and Beethoven was fortunate that Prince Lichnowsky came to his aid, allowing the composer to move into the Prince's house, and introducing him to the leading musicians in Vienna. Although Beethoven often found his relationship with the Prince stifling, he dedicated a set of three Piano Trios to him, including the Piano Trio No.1 in E flat.
Beethoven had now launched himself into publication. This was a carefully timed event, so that not only was the Viennese public treated to his opus 1 Piano Trios, and opus 3 String Trios, but also his set of three Piano Sonatas opus 2, including the Sonata no.1 in F minor. The press declared that with the publication of these three sonatas, Beethoven was now assured a place in "the Holy of Holies of Art".
More episodes
Previous
You are at the first episode