Main content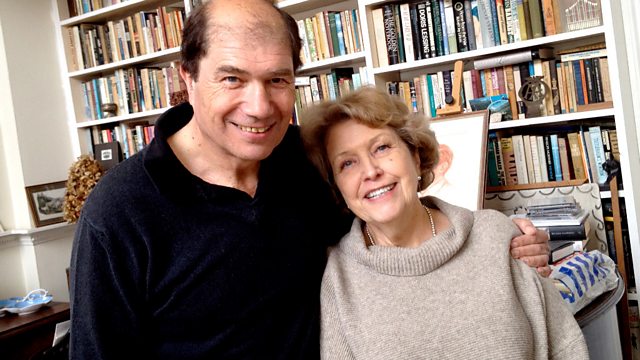 Anne Reid
Michael Berkeley's guest is actress Anne Reid. Her musical choices include works by Vaughan Williams, John Ireland, Liszt, Eric Coates, Ennio Morricone, and Bill Evans.
Michael Berkeley's guest is the Newcastle-born actress Anne Reid, best-known for her roles as Valerie Barlow in Coronation Street and as Jean in Victoria Wood's comedy series Dinnerladies. She played Valerie over a ten-year span in the 1960s, and returned to TV after a break for child-rearing in Victoria Wood's As Seen on TV. From 1998 to 2000 she played Jean in Dinnerladies, while also appearing in many other TV shows including Midsomer Murders, Marple, Life Begins (alongside Caroline Quentin and Frank Finlay), The Booze Cruise, the revived Upstairs, Downstairs, and Doctor Who. In 1995 she was the voice of Wendolene Ramsbottom in the Wallace and Gromit film A Close Shave, and in 2003 she was nominated for a BAFTA Award for her role in the film 'The Mother', also starring Daniel Craig as the son with whom she has an incestuous relationship. In 2010 she appeared with Ricky Gervais in the film Cemetery Junction. She is shortly appearing in a new TV drama, 'Last Tango in Halifax'.
Anne Reid's choices include the Overture to Vaughan Williams' The Wasps, which she remembers hearing on the radio as a child; John Ireland's piano piece April, which she learned to play herself; Liszt's Un Sospiro, played by Claudio Arrau, which she heard in the film Letter from an Unknoiwn Woman; Elizabeth of Glamis from Eric Coates's suite The Three Elizabeths; My White Knight from the Music Man, performed by her great friend Barbara Cook, the theme from Ennio Morricone's film score to Once Upon A Time in America, and Bill Evans' Children's Play Song, which she introduced to her late husband, a TV drama producer.