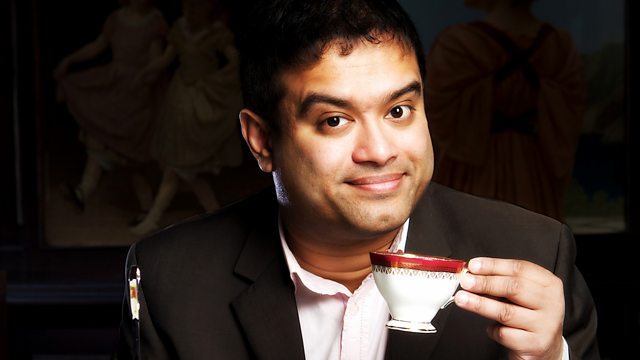 The Sinha Games
In July 2012, for the third time in history, the Olympic Games are coming to London. Is this cause for celebration? Paul Sinha (The Now Show, Fighting Talk, The Sinha Test) weighs up the pros and cons of hosting this 'greatest show on earth'. Can London afford it? Will Britain do well? Should we really care about what is essentially a glorified sports day?
For insight, Paul speaks to the Olympic Gold medallist who most influenced Paul as a young man - because he also happened to be a teacher at Paul's school.
Using archive material, interviews, jokes and heavy sarcasm, Paul looks through the history of the games, Britain's Olympic track record, the spiralling cost, and the much-vaunted legacy.
Last summer's The Sinha Test, about the England/India cricket series, was described as "a splendid programme, with well-observed quips about allegiances, sport, society, families... this is a top Sinha innings" by the Telegraph.
Producer: Ed Morrish.