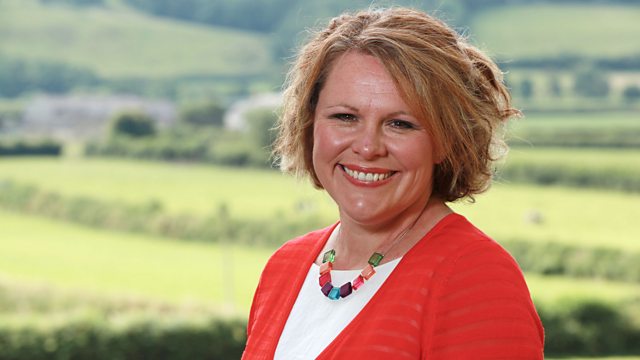 15/07/2012
The rural news magazine for those who work in the Welsh countryside. Rachael Garside goes in search of fine wines, cheeses and mushrooms as she joins a food safari in North Wales.
Last on
We're on safari
No binoculars, sunhats or big game on this trip though - instead of looking for Lions, tigers and water buffalo we're looking for fine wines, cheeses and mushrooms.
Snowdonia Safari is a new venture set up by agri consultant Geraint Hughes  and Dafydd Gruffydd from Menter Mon.  Together they are working with local producers to give visitors to the Snowdonia area a chance to explore the wealth of produce available and promote "food tourism". 
Rachael Garside climbs aboard the bus and visits a mushroom grower, tastes a liqueur made on the Llyn from Aerona Berries and meets a local salt marsh lamb farmer .  It's hoped the safaris will boost the link between food and tourism and benefit the local rural economy.