Main content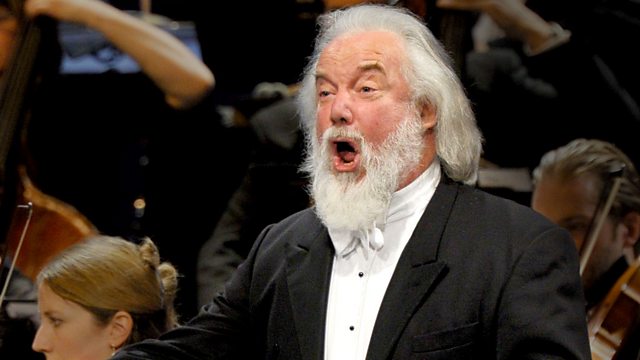 Debussy's mysteriously atmospheric opera Pelléas et Mélisande, conducted by John Eliot Gardiner, with the Orchestre Revolutionnaire et Romantique.
Live from the Royal Albert Hall, London
Presented by Suzy Klein
For the 150th anniversary of Debussy's birth, John Eliot Gardiner conducts the operatic masterpiece, Pelléas et Mélisande. Debussy's score is full of atmospheric suggestion and insinuating eroticism, and it follows the story of the mysterious Mélisande, rescued from the forest by Golaud, who marries her then discovers his half-brother Pelléas has also fallen in love with her.
This doomed love is the central focus of the opera, but there is much that is opaque, obtuse, elusive. John Eliot Gardiner says that "to conduct Pelléas et Mélisande is to enter another world." He has recently performed this landmark piece in Paris at the Opera Comique with his period instrument ensemble, and this is the first time it will be heard at the Proms on the instruments of Debussy's time.
Debussy: Pelléas et Mélisande - Acts 1-3
8.40pm Twenty Minutes: Proms Plus Live (see separate billing)
9.00pm
Debussy: Pelléas et Mélisande - Acts 4-5
Philip Addis (Pelléas)
Karen Vourc'h (Mélisande)
Laurent Naouri (Golaud)
John Tomlinson (Arkel)
Elodie Méchain (Geneviève)
Dima Bawab (Yniold)
Nahuel di Pierro (Doctor/Shepherd)
Monteverdi Choir
Orchestre Révolutionnaire et Romantique
John Eliot Gardiner (conductor).
More episodes
Previous
You are at the first episode