Main content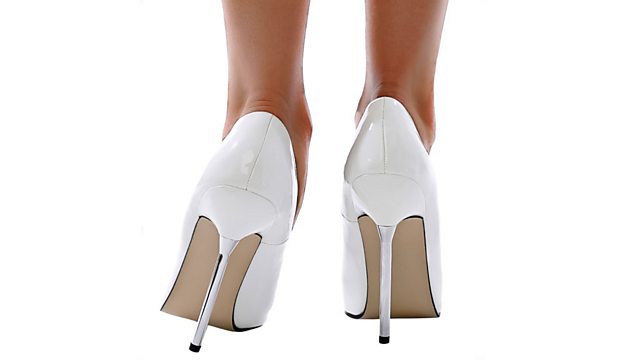 White Stiletto Dreams
4 Extra Debut. Essex girl Cathy Fitzgerald strolls down memory lane to celebrate the exuberance of Romford Market in the 1980s. From July 2012.
Romford Market was vibrant in the 1980s. Now it is struggling to survive - a victim of supermarkets and cut-price stores.
Presenter Cathy FitzGerald bought her first - and last - pair of white stilettos in the market as a teenager. David Eldridge worked on the shoe stall. He's now one of Britain's leading playwrights, with credits that include In Basildon at the Royal Court and Market Boy, a play about Romford that premiered at the National Theatre. Selling espadrilles isn't obvious training for a playwright, but in the 1980s the market was a stage.
There were the characters (the Fruit & Veg Man, the Leather Boys, and the Lampshade Man) and the dialogue - bantering with the customers was rude, funny, and definitely an art. Cathy and David return to Romford to weigh up what's been lost - and see if the stiletto still fits.
Producers: Cathy FitzGerald and Matt Thompson
A Rockethouse production for BBC Radio 4.
Last on
Broadcasts