Main content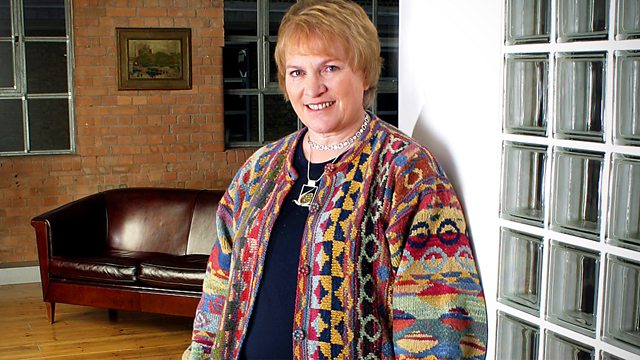 Clive Stafford Smith, Lois Pryce, Nick Phillips, Christos Tsirogiannis
Libby Purves meets lawyer and campaigner Clive Stafford Smith, forensic archaeologist Christos Tsirogiannis, motorcyclist and banjo player Lois Pryce and dancer Nick Phillips.
A long-distance motorcycle rider who has ridden solo around the world, Lois Pryce is a co-founder of the Adventure Travel Film Festival. Her first trip was from Alaska to Buenos Aires and since then she has travelled across Africa from Tunis to Cape Town and has just returned from Brazil where she led an all women team of motorcyclists. She also plays banjo in a bluegrass band called 'The Jolenes' who are performing at the festival. 'The Adventure Travel Film Festival' runs from August 17th-20th in Sherborne, Dorset.
Clive Stafford Smith is a lawyer specialising in defending people accused of the most serious crimes. He's also the founder and director of Reprieve. Based in the US for 26 years, he now works from the UK where he continues to defend prisoners on Death Row. In his book 'Injustice' he examines the case of Kris Maharaj who has been on Death Row for 25 years. 'Injustice' is published by Harvill Secker.
Christos Tsirogiannis is a forensic archaeologist who investigates the theft of antiquities from ancient sites and museums. For several years Christos was the only archaeologist working for the Greek Police Art Squad in his native Athens. Now based at Cambridge University, he says the plundering of ancient artefacts is increasing as countries with the richest archaeological heritage are sinking further into financial crisis.
Nick Phillips is starring in In Water I'm Weightless performed by National Theatre Wales as part of the London 2012 Festival. Nick was a trained dancer who broke his back in an accident 15 years ago and now uses a wheelchair. Taking a provocative look at the body and disability, In Water I'm Weightless is performed by a cast of six actors and dancers with disabilities. In Water I'm Weightless is at the Cardiff Millennium Centre July 26th-August 4th.
Producer: Paula McGinley.
Last on

Broadcasts