Main content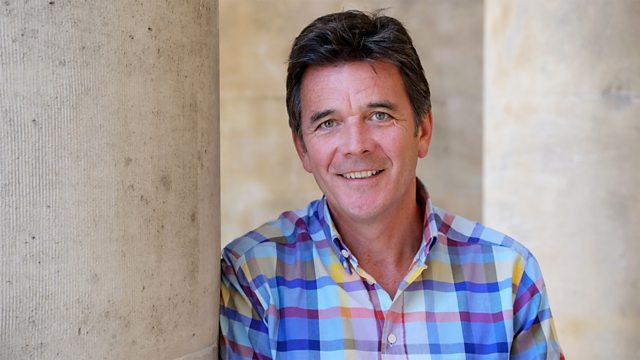 Whooping cough, Cardiac screening, Antibacterials, Selfcare, Xbox
Following the recent high-profile cases of elite sportspeople collapsing with undiagnosed heart conditions, Dr Mark Porter asks if screening should be made available to amateurs.
Whooping cough is on the rise - but the official figures could be the tip of the iceberg, according to one doctor. Retired GP from Nottinghamshire Dr Doug Jenkinson has spent most of his professional life researching the condition which is also known as pertussis. He says that instead of around 1,700 cases every year, there could be tens of thousands. He personally has seen around 700 cases and a blood test available for the last few years has helped to confirm cases. The key to diagnosis is a cough which almost causes choking - sometimes with the characteristic whooping sound - which then subsides for a few hours. The cough can last up to 3 months. The cough can be dangerous for infants under the age of one - who can catch it from parents and grandparents. Dr Jenkinson suggests a vaccine booster could be offered to parents-to-be.
Following the recent high profile cases of elite sportspeople collapsing with undiagnosed heart conditions should screening be made available to amateurs? Since the collapse of footballer Fabrice Muamba on the pitch earlier this year the profile of so-called silent heart conditions has risen. Sanjay Sharma is Professor of Cardiology at St George's Hospital - he works closely with the charity Cardiac Risk in the Young or CRY - and supports screening. CRY believes that screening will pick up an abnormality in as many as 1 in 300 youngsters - although it freely admits that the vast majority of these would never have gone on to develop a serious problem. And it is the resulting disruption to these children's lives that puts some people off screening, not least because they far outnumber those likely to be saved by the tests. Dr Anne Mackie is the Director of Programmes for the UK National Screening Committee. She says that she wouldn't even opt for screening for her own children
Following last week's feature on unfounded rumours that toys were to be banned from GP waiting rooms to reduce the risk of cross infection, an Inside Health listener emailed the programme to ask about the evidence behind products marketed as killing germs on the various surfaces we touch at home. So what's the science behind adding antibacterial agents to household products? Dr Kamran Abbasi, Editor of the Journal of the Royal Society of Medicine reveals that there is no evidence to show that products labelled 'antibacterial' reduce the number of infections in the home any more than 'regular' cleaning products.
GP Margaret McCartney explains why she thinks the latest campaign to encourage more self-care for minor ailments is wrong to imply that people who consult their doctor about dandruff are wasting NHS resources. The NHS 'Choose Well Summer' campaign says 'self care is the best option if you have a summer health complaint' and it's supported by the National Association for Patient Participation, who say it's all about 'empowering individuals'. The campaign was launched with headlines about the 40,000 visits in a year to GPs which were for dandruff. But what was really behind those consultations? And how good are we at looking after our own health?
Computer games are being used to help people recover from strokes and brain injury, thanks to experts in Reading. Products like Microsoft's Xbox Kinect - which can recognise a player's movements - are being adapted by Professor Malcolm Sperrin at the Royal Berkshire Hospital. The technology allows patients to select an activity - from dancing to golf or ten pin bowling - and monitor their progress as part of their recovery. The charity Headway - which supports people with brain injury - is using the technology in the community to help people to recover at home.