Main content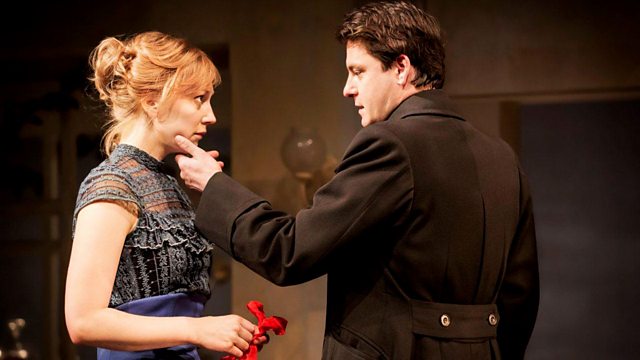 Hattie Morahan and Dominic Rowan on booing at the theatre; John Lydon; literary letters
Arts news, interviews and reviews, with Mark Lawson. Actors Hattie Morahan and Dominic Rowan on booing at the theatre, John Lydon on the Olympics and 'God Save the Queen'.
With Mark Lawson.
Hattie Morahan and Dominic Rowan are currently starring in Ibsen's drama A Doll's House, and audiences have been booing Dominic's portrayal of the heroine's chauvinistic husband. The actors discuss handling negative audience reaction, which also happened when Dominic played an egotistical hunk in Penelope Skinner's play, The Village Bike.
John Lydon, lead singer of the iconic 1970s punk band The Sex Pistols, says it would be a compliment if their song, God Save the Queen, was included in the Olympic opening ceremony. He explains why the song is not a vicious assault and, as his band PiL release a new album, he talks about his National Treasure status and why retiring is not an option.
A third volume of T S Eliot's correspondence has just been published, the product of many years of scholarship - but will such collections continue in the age of email and text message? Professor Steve Connor, from Birkbeck College, London, and Megan Barnard, from the Harry Ransom Centre in Texas, consider the future of the literary letter.
A mention in fiction bestseller Fifty Shades of Grey has pushed Thomas Tallis' 40 part motet Spem in Alium to the top of the classical chart. We count down other unexpected cultural hits which have followed an appearance in fiction or film.
Producer Nicki Paxman.
Chapters
John Lydon

John Lyndon

An interview with John Lydon, lead singer of the iconic 1970s punk band The Sex Pistols

Duration: 10:44

Booing in the theatre

Booing in the theatre

Actors Hattie Morahan and Dominic Rowan on booing at the theatre

Duration: 07:48

Unexpected cultural hits

Unexpected cultural hits

A reflection on unexpected cultural hits following an appearance in fiction or film

Duration: 02:45

Saving literary letters

Saving literary letters

In the age of email, will literary letters we consider the future of the literary letter

Duration: 06:42