Main content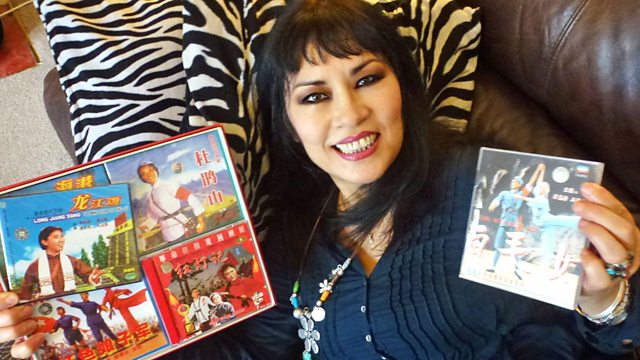 Madam Mao's Golden Oldies
Anna Chen revisits the Chinese Cultural Revolution model operas that she first saw as a child and discovers how they are, somewhat surprisingly, enjoying a new lease of life.
As a child, comedian Anna Chen was often taken by her Communist parents to the Chinese Legation in London to watch the latest propaganda films of the Cultural Revolution.
These had intriguing titles such as Taking Tiger Mountain by Strategy and The White Haired Girl and were invariably melodramatic stories of heroic peasants overthrowing despotic landlords or other enemies of the Revolution.
During the years of the Cultural Revolution (1966-1976) when all other theatrical and musical performances were prohibited or tightly controlled, these eight Model Operas became the principal entertainment available to the entire population of China. Novelist Anchee Min describes how they became the soundtrack to her childhood in Shanghai: 'They were on the radio, the only movies in the theatre, on the street megaphone. For ten years I listened to the operas when I ate, walked and slept. I sang the operas wherever I went.'
The Model Operas were created by Jiang Ching, wife of Chairman Mao. Her mission was to destroy all traditional art forms that served the bourgeois elite. Instead she wanted art that reflected the lives of the masses and which would rekindle their fervour for the class struggle. But she was a huge fan of Western classical music and Hollywood films and ensured these were harnessed to make her Model Operas more powerful and memorable.
When the Cultural Revolution ended in 1976, Madam Mao was put in prison, and the Model Operas were banned. But they are now undergoing an unexpected revival. The songs are often sung in karaoke bars and on television. They are staged throughout China and abroad. No longer propaganda, they seem to have become just good nostalgic entertainment.
Producer: Mukti Jain Campion
A Culture Wise production for BBC Radio 4.
Last on
Broadcasts