Main content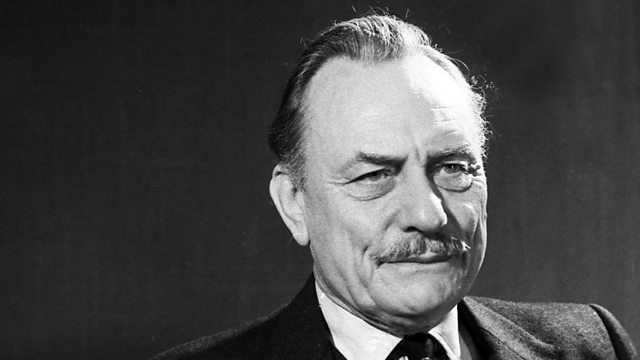 Enoch Powell
James Naughtie considers the controversial parliamentarian Enoch Powell.
No political figure in our time has risen to such heights of fame and influence on such a brief, fragmentary career in office as Enoch Powell. For more than half his Parliamentary career he was defined in the minds of many people by one speech about immigration made at a Birmingham hotel in 1968. He was sacked the next day by the Conservative party leader, Edward Heath and spent the rest of his political career on the back benches of the Conservative party, then later with the Ulster Unionists.
Asked as he was about to turn 80 how he would like to be remembered, he replied "I should like to have been killed in the war".
The New Elizabethans have been chosen by a panel of leading historians, chaired by Lord (Tony) Hall, Chief Executive of London's Royal Opera House. The panellists were Dominic Sandbrook, Bamber Gascoigne, Sally Alexander, Jonathan Agar, Maria Misra and Sir Max Hastings.
They were asked to choose: "Men and women whose actions during the reign of Elizabeth II have had a significant impact on lives in these islands and/or given the age its character, for better or worse."
Producer; Sarah Taylor.
Last on
Broadcast

Podcast
James Naughtie profiles 60 public figures nominated to mark the diamond jubilee