Main content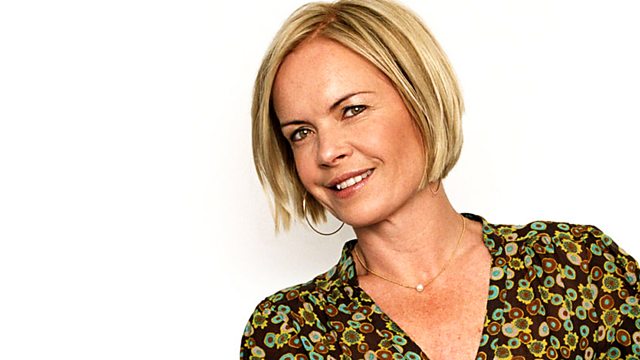 Ben Fountain on his satirical Iraq war novel Billy Lynn's Long Halftime Walk
With Mariella Frostrup. Ben Fountain discusses his satirical Iraq war novel Billy Lynn's Long Halftime Walk, and author Siri Hustvedt talks about her new collection of essays.
Mariella Frostrup talks to Ben Fountain and discusses his satirical Iraq War novel Billy Lynn's Long Halftime Walk which takes a wry look at America's relationship with the Iraq war, as told through the eyes of a young soldier Billy Lynn and his Bravo platoon. Proclaimed heroes when a battle against insurgents, in which one of their comrades dies and another is seriously injured, is captured on film by a news network, the platoon are returned home for a Victory tour of the US. The novel takes place over one day as the young men arrive at the iconic Texas Stadium, home to the Dallas Cowboys.
Siri Hustvedt is the internationally bestselling author of What I Loved and The Summer without Men. She is also an acclaimed essayist, who writes about her own life, her relationship with art and artists and the exploration of memory, emotion and imagination.
In her latest book she brings together six years worth of such musings, grouping them into three sections, which give the book its title - Living, Thinking, Looking.
At the end of last month Amazon announced that Fifty Shades of Grey by EL James had become the first e-book to sell more than one million copies on Kindle. Curiously, such accounting of e-book sales is rare, sales of digital books aren't commonly released and therefore aren't included with print books on best seller lists. Tom Tivnan, Features and Supplements Editor for The Bookseller, explains the world of internet book sales.
And we continue our series exploring how writers have been inspired by the landscape. Jamie Andrews, lead curator of the British Library's Writing Britain: Wastelands to Wonderlands exhibition discusses how the country's wild places have been the source of inspiration for many great classics
Producer: Andrea Kidd.