Main content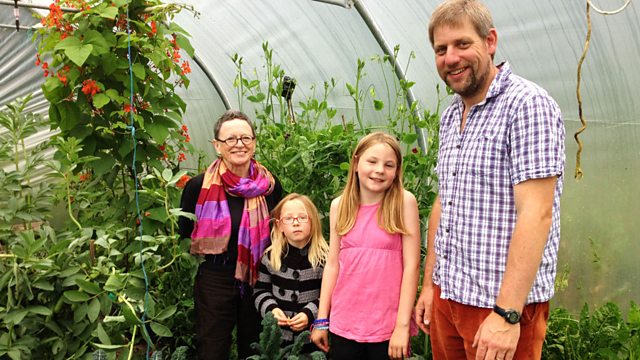 The Extraordinary Food Story of Martha Payne
Nine-year-old blogger Martha Payne (aka 'Veg') explains how she triggered a worldwide debate on school food.
What began as a writing project for school has, in two short months, become an internet phenomenon that is changing the way people are looking at the food children eat.
"NeverSeconds" is the food blog of nine year old Martha Payne (AKA 'VEG'), from Lochgilpead in the West of Scotland. Inspired by a family friend who is a journalist, Martha started to photograph and rate her school dinners.
A few weeks ago her story went global when her local council banned her from taking any more of these photographs. The council backed down after a massive public outcry, but the profile of the site had by then been boosted irreversibly.
What next for Martha and her father Dave, and the rest of the Payne family? Sheila Dillon went to their thirteen acre smallholding to meet them and find out.
Sheila discovered a family very much in tune with where their food comes from, and went on a journey that took in celebrity chef and food campaigner Nick Nairn, a llama, haggis lasagne and a chance to change the Scottish food system.
Producer: Rich Ward.