Main content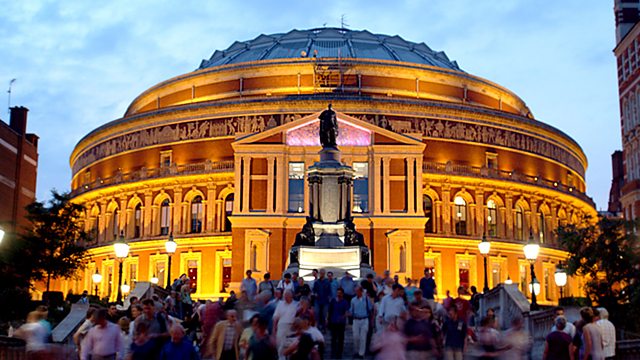 Handel's oratorio, Judas Maccabaeus, performed by the Orchestra of the Age of Enlightenment and the Choir of the Enlightenment, directed by Laurence Cummings.
Live from the Royal Albert Hall, London
Presented by Donald Macleod
Handel's dramatic oratorio, Judas Maccabaeus, tells of the struggle for liberty and peace in Second Century Judea. It was a great success at its first performance in 1747 - proving even more popular than the Messiah. Handel's triumphant score includes the famous Chorus "See, the conqu'ring hero comes!" and is celebratory and direct in its impact. In tonight's performance, distinguished Handelian Laurence Cummings directs the Orchestra of the Age of Enlightenment alongside the Choir of the Enlightenment and a starry line-up of esteemed soloists.
In his libretto for the oratorio, the Revd Thomas Morrell made use of the first book of Maccabaeus, in the Apocrypha, as his main source, with the backdrop of the Jewish resistance to the Syrian conquest of Judea in 169 BC. Following the death of Mattathias, his son Judas is proclaimed the new leader of the Israelites by his brother Simon. In Act I, Judas promises to fight for and restore his people's liberty, and is acclaimed for heroic defeats of two invading forces at the beginning of Act II. Following further triumph in defeating the Egyptian army outside Jerusalem in Act III, the independence of Judea is recognised and the promised liberty and peace is secured. However, there is indirect contemporary relevance in the sentiment of the oratorio's libretto, as Morell drew a clear parallel between Judas and the Duke of Cumberland who was seen as a heroic figurehead for the English Protestants following the 1745 Jacobite rebellion.
Handel: Judas Maccabaeus (1750 version) - Part I
John Mark Ainsley (Judas Maccabaeus)
Alastair Miles (Simon/Eupolemus)
Rosemary Joshua (Israelitish Woman)
Christine Rice (Israelitish Man)
Tim Mead (Israelitish messenger/priest)
Choir of the Enlightenment
Orchestra of the Age of Enlightenment
Laurence Cummings (director)
This Prom will be repeated on Monday 23rd July at 2pm.
More episodes
Previous
You are at the first episode