Main content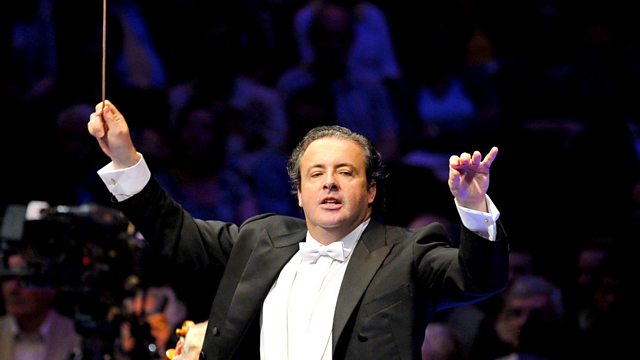 Prom 05 - Strauss, Saariaho, Sibelius
Another chance to hear Tuesday night's Prom - Music by Richard Strauss, Kaija Saariaho and Sibelius played by BBC Philharmonic with their chief conductor Juanjo Mena.
Afternoon on 3 with Penny Gore.
Another chance to hear Tuesday night's Prom from the Royal Albert Hall, London.
Nietzsche once said that "life without music would be a mistake". There is no danger of that as the BBC Philharmonic and their Chief Conductor Juanjo Mena take to the stage at the Royal Albert Hall for the first of their four Proms this season. Music by Richard Strauss is the focus before the interval with his Nietzsche-inspired symphonic poem "Also sprach Zarathustra" and glorious "Four Last Songs" sung by Anne Schwanewilms. The literary influence continues with Kaija Saariaho's "Laterna magica" which alludes to film director Ingmar Bergman's autobiography. The programme ends with Sibelius's remarkable, single-movement final symphony.
Presented by Louise Fryer.
R Strauss: Also sprach Zarathustra
R Strauss: Four Last Songs
Kaija Saariaho: Laterna magica (UK premiere)
Sibelius: Symphony no.7 in C major
Anne Schwanewilms (soprano)
BBC Philharmonic
Juanjo Mena (conductor).