Main content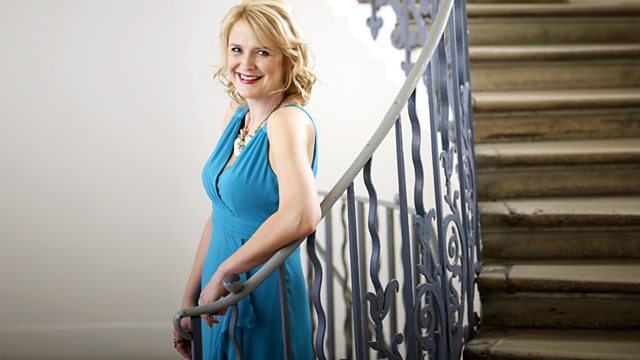 Tuesday - Sarah Walker
With Sarah Walker. Including Artist of the Week: Leonard Bernstein; Sarah's Essential Choice: Gershwin: Piano Concerto in F.
9am
A selection of music including the Essential CD of the Week: Russian Overtures And Orchestral Works played by the Russian National Orchestra conducted by Mikhail Pletnev: NEWTON CLASSICS 8802037
9.30am
A daily brainteaser and performances by the Artist of the Week, composer and conductor Leonard Bernstein.
10.30am
This week Sarahs guest is Stephen Bayley who played a major role in the foundation of the Design Museum. Author, critic, columnist, broadcaster and curator, Stephen is an expert commentator on matters relating to style, taste and contemporary design. His books and journalism, on subjects as diverse as the Albert Memorial, Commerce and Culture, Sex: a cultural history, Cars, and Woman as Design, have changed the way the world thinks about design. As well as talking about music, with the Olympic Games soon to begin, they'll also be discussing a new exhibition opening at the Design Museum: Sports vs Design.
11am
Sarah's Essential Choice
Gershwin: Piano Concerto in F
Garrick Ohlsson (piano)
San Francisco Symphony Orchestra
Michael Tilson Thomas (conductor)
RCA 60862.
Music Played
9.11:

9.20: Sarah's Essential CD of the Week

9.36: Artist of the Week - Leonard Bernstein

10.02:

10.30: Stephen Bayley's Choices

11am: Sarah's Essential Choice