Main content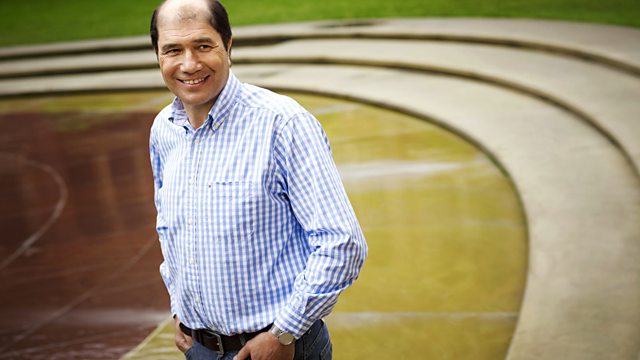 Mark Wallinger
Michael Berkeley welcomes the painter, sculptor and video artist Mark Wallinger, who is currently involved in the Royal Ballet/National Gallery project Metamorphosis: Titian 2012.
Michael Berkeley's guest this week is the Turner prize-winning painter, sculptor and video artist Mark Wallinger, who studied at the Chelsea School of Art and Goldsmith's College. From the mid-1980s his work has addressed the traditions and values of British society, its class system and organized religion, rooted in left-wing thought. His best-known work to date includes his sculpture 'Ecce Homo' for the empty fourth plinth in Trafalgar Square, a life-size cast of a young man representing Christ being presented by Pontius Pilate to the Judeans. In 2007, the year he won the Turner Prize, he exhibited 'State Britain', a recreation at Tate Britain of Brian Haw's protest display outside the Houses of Parliament. In October 2010 he and 100 other leading artists signed an open letter to the Culture Minister protesting against cutbacks in the arts, and created a new work, 'Reckless', for the occasion. From the early 1990s he has also used his personal enthusiasm for horses and horse-racing to explore issues of ownership and pedigree. His later work, including the video installations 'Angel' and 'Threshold to the Kingdom', focuses on religion, death and the influence of William Blake. With fellow-artists Conrad Shawcross and Chris Ofili, he is currently involved in the Metamorphosis: Titian 2012 joint project by the National Gallery and the Royal Ballet.
His musical choices start with the Finale to Act I of Tchaikovsky's Swan Lake, music he has loved since childhood. He used Allegri's famous Miserere in the soundtrack to Threshold to the Kingdom,and his other choices include part of Bach's Goldberg Variations, an excerpt from Copland's ballet Appalachian Spring, a Schubert piano sonata, Shostakovich's Second Piano Concerto, and Procol Harum's A Whiter Shade of Pale.