Main content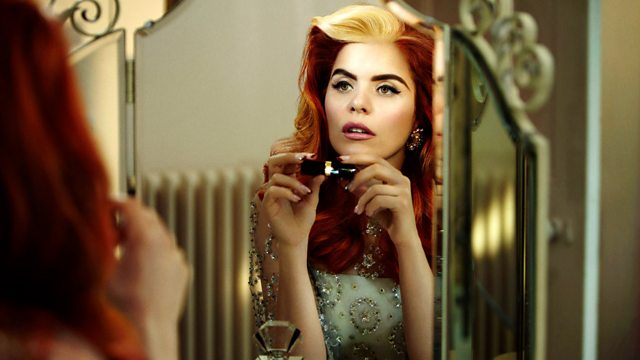 A Musical Map of East London
Hackney-born Paloma Faith goes on a musical tour of Olympic boroughs Tower Hamlets, Hackney and Newham, and explores the music that has emerged from this vibrant area of London.
Join Paloma Faith as she takes us on a musical tour of the Olympic boroughs: Tower Hamlets, Hackney and Newham.
Travelling through the years and around the Olympic boroughs, Paloma discovers a thriving musical scene stretching from the streets in Bow, home to Dizzee Rascal, to Rough Trade East, Brick Lane's cutting edge indie record label. Paloma's tour features the pubs and clubs that lie in the shadow of the Olympic stadium.
Born in Hackney, Paloma is a true East End girl with an array of talents, from contemporary and burlesque dancing,to theatre direction, acting and, of course, singing. Paloma says of her home borough: "It's a great place, you only have to go to Ridley Road Market on a Saturday and you can hear music everywhere."
And she knows all the best haunts in Hackney, even where to get that after party grub "I'd go raving all night, go to Mr Bagel in Dalston, then come home and do my school coursework." She's also recently been headlining her own party night in the trendy Shoreditch bar The Hoxton Pony.
Following the success of her gold album "Do You Want The Truth Or Something Beautiful?" Paloma will take us on a jaunt around the East End in her immaculate clobber and tell us all about the area's musical charms. "I used to say when I was little, that I wanted my ashes spread across the number 73 bus route; this was our place, Hackney.".
Last on
Clips

Broadcast