Main content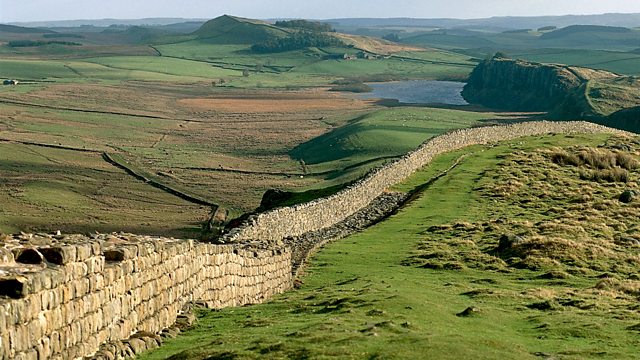 Hadrian's Wall
Melvyn Bragg and his guests discuss Hadrian's Wall, the best known and perhaps most impressive relic of the Roman occupation of Britain.
Melvyn Bragg and his guests discuss Hadrian's Wall, the largest Roman structure and one of the most important archaeological monuments in Britain. Stretching for eighty miles from the mouth of the River Tyne to the Solway Firth and classified today as a World Heritage Site, it has been a source of fascination ever since it came into existence. It was built in about 122 AD by the Emperor Hadrian, and a substantial part of it still survives today. Although its construction must have entailed huge cost and labour, the Romans abandoned it within twenty years, deciding to build the Antonine Wall further north instead. Even after more than a century of excavations, many mysteries still surround Hadrian's Wall, including its exact purpose. Did it have a meaningful defensive role or was it mainly a powerful emperor's vanity project?
With:
Greg Woolf
Professor of Ancient History at the University of St Andrews
David Breeze
Former Chief Inspector of Ancient Monuments for Scotland and Visiting Professor of Archaeology at the University of Durham
Lindsay Allason-Jones
Former Reader in Roman Material Culture at the University of Newcastle
Producer: Victoria Brignell.
Last on
Broadcasts

Featured in...
Browse the Ancient Rome era within the In Our Time archive.

Historical themes, events and key individuals from Akhenaten to Xenophon.