Main content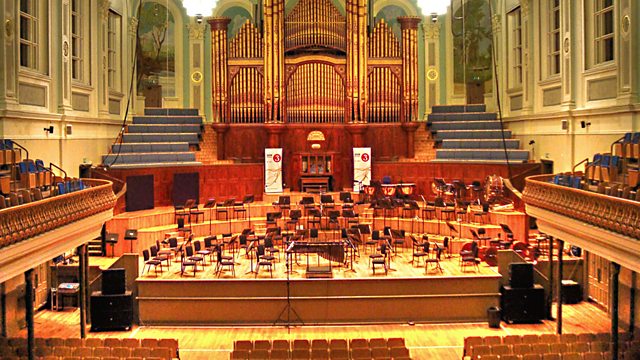 Cheltenham Festival Kraggerud/Beynon/Isserlis etc
Steven Isserlis performs Debussy, alongside pieces by Szymanowski, Bartok and Reger, in a concert of chamber works from 1915.
Live from the Cheltenham Music Festival 2012
Presented by Martin Handley
A concert of chamber works from 1915, including two of Debussy's final works.
One of a series of concerts at this year's Cheltenham Music Festival exploring music written between 1914 and 1918, tonight's concert features pieces from the year 1915, including two of Debussy's final chamber works. The First World War proved to be a turning point in music, with some composers clinging to Romanticism while others were forging a new way ahead. Reduced to almost complete silence at the outbreak of war, Debussy 'rediscovered music' in the summer of 1915, in a villa on the channel coast at Pourville, writing a handful of chamber works in quick succession. Tonight Emily Beynon, Jennifer Stumm and Sally Pryce begin with Debussy's penultimate work, his 'Sonata for flute, viola and harp', and at the centre of the concert is Steven Isserlis' performance of Debussy's 'Sonata for cello and piano' with Connie Shih. Szymanowski too broke a creative deadlock in 1915 and found his voice with his 'Mythes' for violin and piano, influenced by Debussy. Henning Kraggerud and Christian Ihle Hadland join forces to perform 'Mythes', and to close the concert the Escher Quartet are joined by Matthew Hunt for Reger's Clarinet Quintet, the composer's final work.