Main content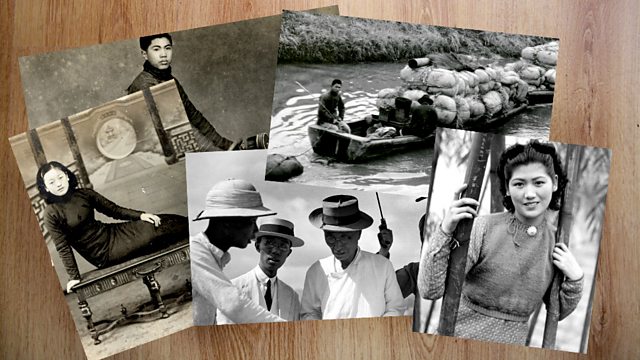 Old Photographs Fever - The Search for China's Pictured Past
Historic photos are rare in China, often victim to the Cultural Revolution, but the pictured past is being reclaimed. From 2012.
Old Photos Fever' is sweeping China, where people are encountering their photographic history for the first time, piecing together a past destroyed in Mao's Cultural Revolution.
Sales of books and magazines filled with historical photographs have rocketed. China's turbulent history in the 20th century meant that archives of all kinds were destroyed. People also destroyed their own - now dangerously bourgeois - family albums. Nearly a century of photographic history was erased.
The photographs that do survive were mostly taken by foreigners, living in or visiting China, who took them out of the country to safety. Professor Robert Bickers at the University of Bristol is leading the search to collect and digitise these photographs in order to restore a historical vision of China which is unfamiliar and fascinating to its citizens now.
One of the jewels in the collection is the work of Fu Bingchang, a senior Chinese diplomat, whose access to the elite of Chinese society in the first half of the 20th century and whose talent as a photographer make for a unique and beautiful set of images.
The Tiananmen Square protests of 1989 prompted Chinese politicians to pursue an ambitious policy of historical education, to counteract a perceived lack of knowledge in young people about China's past. New museums are now huge tourist attractions in China and the desire for photographs has arisen from this resurgence of interest in the nation's history.
This fascinating documentary brings a new and surprising insight into China's past and present.
Producer: Mary Ward-Lowery
First broadcast on BBC Radio 4 in July 2012.
Last on
Broadcasts

Featured in...
A selection of weird and wonderful programmes on Radio 4

A selection of programmes and clips relating to China.