Main content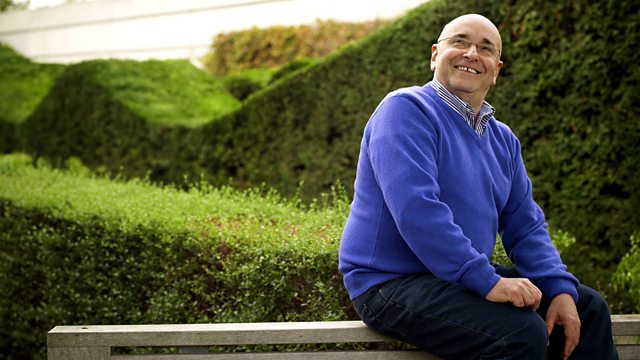 Wednesday - Rob Cowan
With Rob Cowan. Including Essential CD of the Week: Mady Mesple, Edition du 80eme Anniversaire. Andrew Graham-Dixon; Essential Choice: Haydn. Missa in tempore belli.
9am
A selection of music including the Essential CD of the Week: Mady Mesplé, Edition du 80ème Anniversaire. EMI CLASSICS 095003 2
9.30am
A daily brainteaser and performances by the Artist of the Week, German violinist Isabelle Faust.
10.30am
This week Rob's guest is the art critic Andrew Graham-Dixon, who has presented landmark series on art for the BBC. They will be talking about Andrew's love of music and art and will discuss the Metamorphosis: Titian 2012 festival, which will see a range of contemporary artists - including choreographers, poets, composers and visual artists - respond to paintings by the Renaissance master Titian, with works displayed at the National Gallery and performed by the Royal Ballet.
11am
Rob's Essential Choice
Haydn: Missa in tempore belli (Mass in Time of War), Hob.XXII:9
Elsie Morison (soprano)
Marjorie Thomas (contralto)
Peter Witsch (tenor)
Karl Christian Kohn (bass)
Bedrich Janacek (organ)
Bavarian Radio Choir and Symphony Orchestra
Rafael Kubelik (conductor)
DG 453 127-2.
Music Played
9.02am

9.20: Rob's Essential CD of the Week

9.32am

9.39: Artist of the Week - Isabelle Faust

9.55am

10.11am

10.18am

10.30: Andrew Graham-Dixon's Choice

10.37am: Andrew Graham-Dixon's Choice

10.49am

11am: Rob's Essential Choice

11.40am