Main content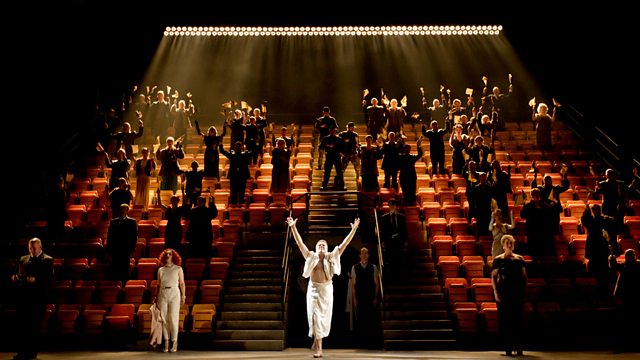 Detlev Glanert's Caligula
Detlev Glanert's Caligula with Peter Coleman-Wright (Caligula), Yvonne Howard (Caesonia) and Christopher Ainslie (Helicon). Ryan Wigglesworth conducts the English National Opera.
Presented by Christopher Cook
From the English National Opera at the London Coliseum - an appropriate setting - the UK premiere of Detlev Glanert's opera Caligula, already acclaimed as perhaps the finest German opera of the 21-st century. Baritone Peter Colman-Wright takes the title role as a larger-than-life, timeless dictator in a veritable tour-de-force inspired by Albert Camus' existentialist play portraying the Roman Emperor in the shadow of Hitler and Stalin. This disturbing spectacle of tyranny, corruption and decadence is set by director Benedict Andrews in a contemporary football stadium.
Caligula.....Peter Coleman-Wright (baritone)
Caesonia.....Yvonne Howard (mezzo-soprano)
Helicon.....Christopher Ainslie (countertenor)
Cherea.....Pavlo Hunka (bass-baritone)
Scipio.....Carolyn Dobbin (mezzo-soprano)
Mucius.....Brian Galliford (tenor)
Mereia/Lepidus.....Eddie Wade (baritone)
Livia.....Julia Sporsen (soprano)
English National Opera Chorus
English National Opera Orchestra
Conductor.....Ryan Wigglesworth.