Main content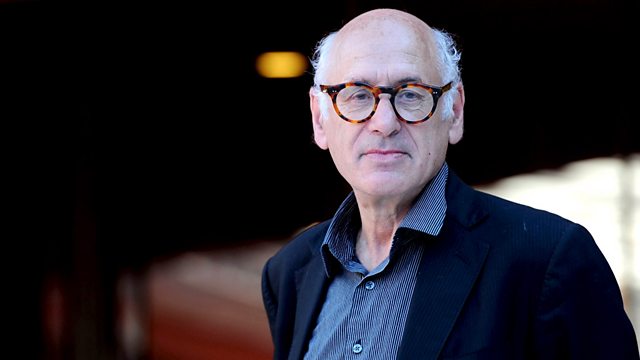 Donald Macleod explores Michael Nyman's early years, and how he became disillusioned with the contemporary music scene.
One of the most popular and yet controversial composers of our time, Michael Nyman exclusively in conversation with Donald Macleod.
Michael Nyman's music is instantly recognisable, frequently using repetitive piano chords, distinctive instrumental combinations often including saxophones, and yet there is a familiarity in much of the music, sometimes with a hint of Mozart or Purcell. Nyman rocketed to fame in 1992 with his score for the film The Piano. The soundtrack went on to sell over 3 million copies, and won Nyman an Ivor Novello award. Prior to this there had already been many successes, including his collaboration with Peter Greenaway on films such as The Draughtsman's Contract (1982), and The Cook, The Thief, His Wife and Her Lover (1989), or music for the stage such as Nyman's opera, The Man Who Mistook His Wife for a Hat (1986).
Yet despite these accolades, including BBC commissions, the Michael Nyman Band performing at the BBC Proms and all over the world, and other awards for the composer, Nyman remains a controversial figure. Considered by some as a musical archaeologist, Nyman's use, quotation and transformation of the music of other composers, has often led to harsh criticism. Donald Macleod in exclusive interview with the composer, looks at the life and music of Michael Nyman, including more recent artistic activities as a photographer and film maker.
Michael Nyman's early life is a fascinating account of a boy, travelling around London, collecting things such as bus tickets, matchboxes and lolly wrappers. This Nyman of the past comes to life in the composer's opera, Man and Boy: Dada, as Nyman himself explains in conversation with Donald Macleod.
Music didn't play an important part in Nyman's formative years, until he met Leslie Winters at the Sir George Monoux Grammar School, who encouraged Nyman to explore music including playing the piano. Nyman frequently performs at the piano, directing the Michael Nyman Band. Music from the film Wonderland offers the opportunity of hearing Nyman performing solo at the piano.
Nyman went on to study music at the Royal Academy of Music, and then King's College, London. It was 1964 when Nyman went to Wardour Castle, and through his experiences there of serialism, he became disillusioned as a composer, and subsequently was silent for a decade; although he found other outlets as a musicologist and music critic. By the late 70s, Nyman was composing again, including his music for four or more pianos, 1-100.
More episodes
Previous
You are at the first episode