Main content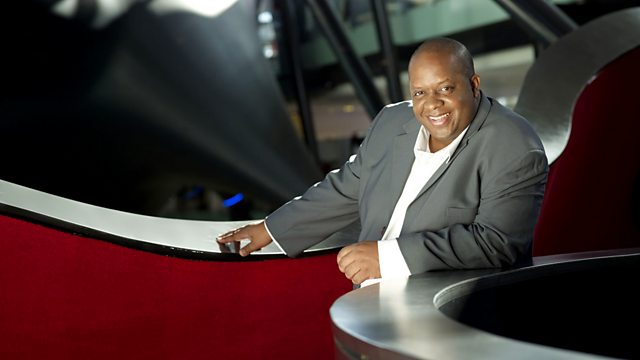 08/07/2012
Jazz Line-Up hosts a celebration of BBC Jazz with Julian Joseph featuring the Scottish National Jazz Orchestra and a host of performers and presenters from BBC Jazz programmes.
Jazz Line-Up present a unique event celebrating BBC Jazz presenters from all its Radio stations, both local and national. Julian Joseph introduces the Scottish National Jazz Orchestra, directed by Tommy Smith. During the 90 minute concert there are featured songs and tunes from Linley Hamilton (BBC Radio Ulster) and Clare Teal ( BBC Radio 2). Co-presenters of the concert are: Trudy Kerr (BBC Across The South), John Hellings (BBC Hereford and Worcester), Stephen Duffy (BBC Radio Scotland), Alyn Shipton (BBC Radio 3), Walter Love (BBC Radio Ulster) and Kevin Le Gendre (BBC Radio 3). The finale of the concert was given by trumpeter Randy Brecker who solos with the Scottish National Jazz Orchestra.
SNJO are:-
Trumpets: Cameron Jay, Ryan Quigley, Tom MacNiven, Lorne Cowieson
Trombones: Phil O'Malley, Chris Greive, Kevin Garrity, Michael Owers
Saxophones: Tommy Smith, Konrad Wiszniewski, Martin Kershaw, Paul Towndrow, Bill Fleming
Violin: Greg Lawson
Rhythm: Steve Hamilton (Piano), Kevin Glasgow (Electric Base), Alyn Cosker (Drums), Kevin Mackenzie (Guitar)
Guest Soloist: Randy Brecker.
Music Played
BBC Recording, recorded on 27th May, at BBC Pacific Quay, Glasgow