Main content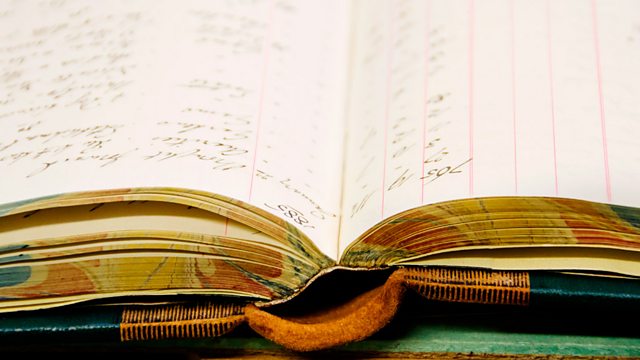 The Go-Between
By LP Hartley. A young boy ferries love letters from a rich young woman to her farmer lover. Starring Richard Griffiths, Harriet Walter and Oscar Kennedy.
Another chance to hear the last radio drama performance of the acclaimed actor Richard Griffiths, who died in March.
In L.P. Hartley's classic novel, a boy is betrayed by a sophisticated young rich woman and her farmer lover who use him to ferry letters back and forth in the blazing summer of 1900. It's best known from Joseph Losey's 1970 film, which focused on the main plot line, but on re-reading the book, adaptor Frances Byrnes found within it another drama, perfect for radio, in which an old man finds a boyhood diary and is forced to unlock the trauma inside.
Re-visited by that summer for the first time since it happened, the older man (Richard Griffiths) turns detective. Leo, in his 60s, finds a locked diary in his attic; it was written in 1900, the last time he lived with any sense of possibility. Leo realises that his tidy life has been a living death and that that summer was to blame.
Missing from the film - and working beautifully for the radio - is a clear incremental, emotional journey of a fragile boy-man, who lives in his imagination and is destroyed by an increasingly separate reality. From the beginning the boy (Oscar Kennedy in his first major radio role) is vulnerable - fatherless, socially one step down, the child of a pacifist. Leo struggles to be made whole again; his past and present, reality and imagination, re-integrated.
CAST:
Lionel Colston ..... Richard Griffiths
Leo Colston ..... Oscar Kennedy
Mrs. Maudsley ..... Harriet Walter
Marian Maudsley ..... Lydia Leonard
Mrs Colston (Mother) ..... Amanda Root
Ted Burgess ..... Joseph Arkley
Viscount Trimingham ..... Blake Ritson
Mr Maudsley ..... Crawford Logan
Marcus Maudsley ..... Josef Lindsay
Musicians:
Max Carsley - Chorister at St Mary's Cathedral Edinburgh
Duncan Ferguson - Organist & Master of the Music, St Mary's Cathedral, Edinburgh.
George Gillespie sings for Ted
Musical Director, Joe Acheson
Adaptor, Frances Byrnes
Producers, Matt Thompson and Frances Byrnes
Director and Sound, Matt Thompson
Revised repeat. First broadcast in July 2012.