Main content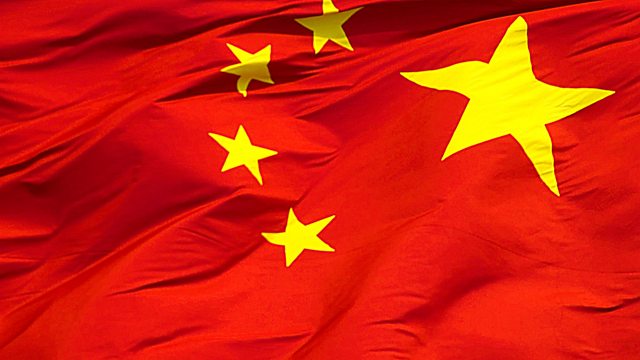 China's Battle of Ideas
The power struggle for seats on China's politburo is about more than personal rivalry. Mukul Devichand visits the People's Republic to investigate the battle of ideas.
As China changes leadership, Mukul Devichand probes Beijing's hidden battle of ideas. Unlike the messy democracy of elections in the US or Europe, the Communist Party's "changing of the guard" this autumn is set to be a sombre, orderly and very Chinese affair. But the dramatic sacking of a top Party boss over the alleged murder of an Englishman earlier this year was about more than just a personal power struggle. These events provide a window into a deeper, more ideological battle for the future of the world's new superpower.
This week, Mukul Devichand travels to the People's Republic of China for a unique look at the social and ideological faultlines in the country. Radio 4's Analysis programme has a 40-year history of looking at the deeper ideas and trends shaping politics -- and this week's programme takes that approach on the road to a rising superpower whose policy debates are largely misunderstood in the West, despite the profound implications of China's future direction for our own.
Recent years have seen large-scale social experiments in China and the emergence of a "New Left" school of thought to rival the pro-market "New Right" in Chinese intellectual life. Mukul Devichand looks at what these scholars and officials are reading, and the ideas that shape their vision of the world. He looks at how these schools of ideas have created their own showcase provinces and cities -- Chongqing vs Guangdong -- and looks at recent events for clues about where China will go next.
Contributors:
Mark Leonard
Director, European Council on Foreign Relations
Author, What Does China Think?
John Garnaut
China correspondent, Sydney Morning Herald and Melbourne Age
Zhang Jian
Professor of Political Science, Peking University
Daniel Bell
Professor of Political Theory, Tsinghua University and Jiaotong University
Pan Wei
Director, Center for Chinese & Global Affairs. Peking University
Producer: Lucy Proctor.
India and China will dominate the 21st Century. Will the new giants co-operate or clash?

Why are Tories and the left obsessed with the 'Swedish model'? Jo Fidgen investigates.

Justin Webb explores what the primaries reveal about the state of the right in the US.
Featured in...
A collection of programmes exploring political issues from around the world.