Main content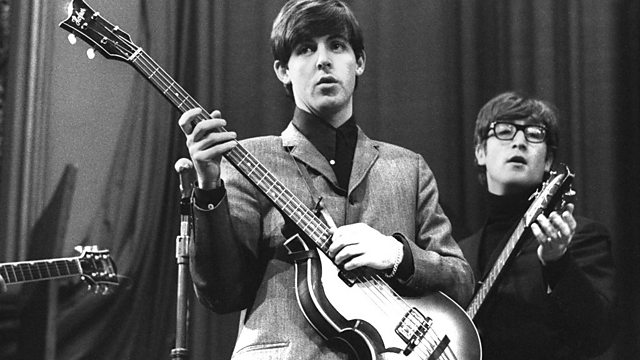 John Lennon/Paul McCartney
Jim Naughtie assesses the pair at the creative heart of the Beatles, John Lennon and Paul McCartney.
The New Elizabethans: John Lennon and Paul McCartney. To mark the Diamond Jubilee, James Naughtie examines the lives and impact of the men and women who have given the second Elizabethan age its character.
John Lennon and Paul McCartney were two young men from Liverpool whose dazzling talent created first a band, then a cultural phenomenon and finally became a short hand for vast social change.
The New Elizabethans have been chosen by a panel of leading historians, chaired by Lord (Tony) Hall, Chief Executive of London's Royal Opera House. The panellists were Dominic Sandbrook, Bamber Gascoigne, Sally Alexander, Jonathan Agar, Maria Misra and Sir Max Hastings.
They were asked to choose: "Men and women whose actions during the reign of Elizabeth II have had a significant impact on lives in these islands and/or given the age its character, for better or worse."
Producer: James Cook.
Podcast
James Naughtie profiles 60 public figures nominated to mark the diamond jubilee