Main content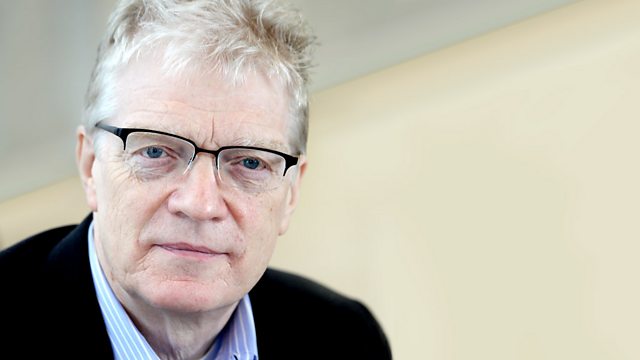 In His Element
Creativity expert Sir Ken Robinson is in Derry-Londonderry in Northern Ireland, as the place gears up for its year as the first UK City of Culture.
Creativity expert Sir Ken Robinson says every country is facing the same economic challenge - "how do we educate people to find work and create wealth in a world that is changing faster than ever?" Sir Ken suggests that by enabling young people - and indeed older people - to discover their true talents you are preparing them for a better working life.
Sir Ken has plenty of experience in this area. In 1998 he led a government advisory committee, looking at creativity in education - this concluded with the All Our Futures report. He went on to work on another report in Northern Ireland entitled Unlocking Creativity.
A Liverpudlian, Sir Ken Robinson now lives in Los Angeles. He is much in demand. His expertise is sought by organisations throughout the world. He spends a lot of the year travelling to deliver lectures and talks. His entertaining TED (Technology, Entertainment, Design) talks have become an internet phenomenon and his book The Element: How Finding Your Passion Changes Everything has been translated into sixteen languages.
In this documentary Ruth McDonald meets Sir Ken Robinson on a return visit to Northern Ireland, where he's supporting Derry~Londonderry's plans as the first UK City of Culture in 2013.
Plagued over years by violence, unemployment and mass emigration, Derry is a complex city. The organisers of the City of Culture see the year-long event as an opportunity to 'tell a new story' but already there have been bomb attacks by dissident terrorists.
Sir Ken Robinson sees 2013 as a golden opportunity for Derry to become a 'creative city'. Ruth discovers how his ideas are being received.
Presenter: Ruth McDonald
Producer: Claire Burgoyne.
Last on
Broadcast