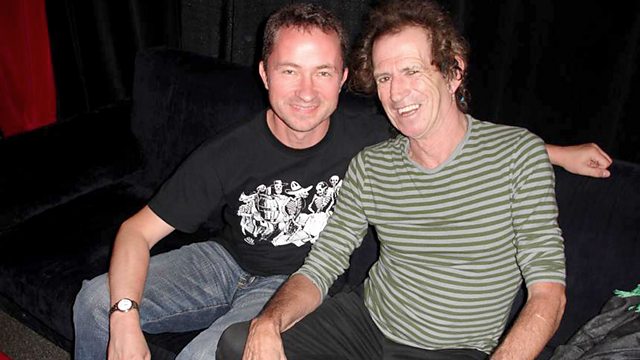 The Stones by The Stones
Another chance to hear Paul Sexton digging into his extensive interview archive with the rock legends for an illuminating trip through 50 years of the Rolling Stones. Part of BBC Radio 6 Music Celebrates 50 Years of The Rolling Stones.
Paul has been interviewing the Stones since the early 1990s, and for this show he selects some of his own favourite moments in their irresistible company. It features revealing and often very amusing conversations recorded around the world - everywhere from rehearsals
in Toronto and hotels in Paris to backstage in Amsterdam and even Keith Richards' living room in Connecticut. It's a rare insight into the professional and private lives of the greatest rock 'n' roll band in the world.