Main content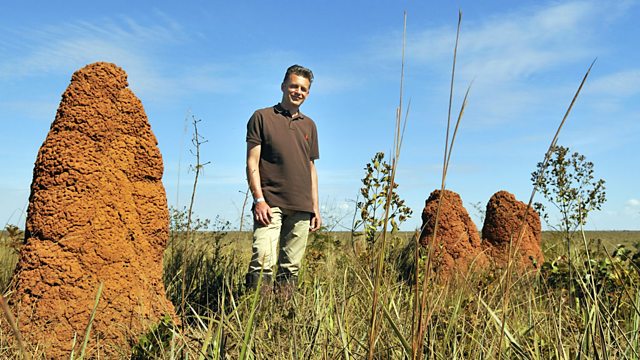 The Secret of the Savannah
Global nature series. Chris Packham reveals how the world's spectacular grasslands flourish despite being short of one essential nutrient - nitrogen.
Secrets of Our Living Planet showcases the incredible ecosystems that make life on Earth possible. Using beautifully shot scenes in the wild, Chris Packham reveals the hidden wonder of the creatures that we share the planet with, and the intricate, clever and bizarre connections between the species, without which life just could not survive.
Discover previously unknown relationships, like why a tiger needs a crab, or why a gecko needs a giraffe. Each week Chris visits one of our planet's most vital and spectacular habitats and dissects it to reveal the secrets of how our living planet works.
In this episode, Chris reveals how the world's most spectacular grasslands flourish, despite being short of one essential nutrient - nitrogen. As it turns out, the secret lies with the animals. There are the white rhinos of Kenya that create nitrogen hotspots by trimming and fertilising the grass. They are drawn to these particular points by communal toilets or 'fecal facebooks', where they meet and greet each other.
Then there are the fruit-eating maned wolves in Brazil that garden the cerrado grassland; there are the bandicoots and rat kangaroos in Australia that manage the outback and then, across the world, there are the termites. There is not much that has more protein per gram than a termite.
In the whistling acacia grasslands of Kenya, Chris reveals the amazing relationships between termites, geckos, ants, monkeys and giraffes that make these places so rich in wildlife.
Filming the white rhino
Credits
| Role | Contributor |
| --- | --- |
| Presenter | Chris Packham |
| Series Producer | Paul Bradshaw |
| Producer | Adam White |
| Director | Adam White |
Broadcasts

Learn more with The Open University