Main content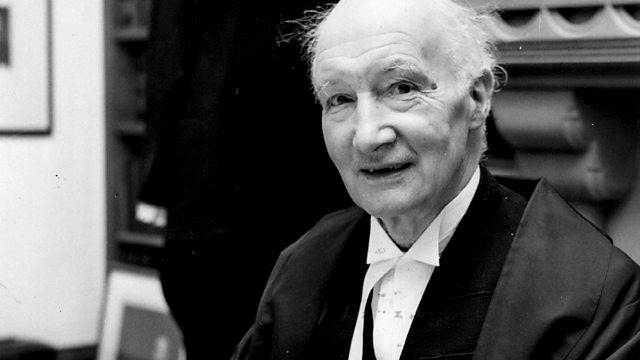 Alfred Denning
James Naughtie looks at the trailblazing judge Lord Denning, a fearless champion of the rights of the common man.
The New Elizabethans: Lord Denning. To mark the Diamond Jubilee, James Naughtie examines the lives and impact of the men and women who have given the second Elizabethan age its character.
James Naughtie looks at one of the most outstanding judges of the 20th century, whose love of liberty and passion for justice stayed with him throughout his exceptionally long, and occasionally controversial, career. His impact on the shaping of common law was unrivalled during his lifetime, principally due to his unwillingness to adhere to precedent. With this 'common-sense' approach and his unwavering belief that the law should adapt to the times, it is clear to see why Alfred Denning, is so fondly remembered as 'the people's judge'.
The New Elizabethans have been chosen by a panel of leading historians, chaired by Lord (Tony) Hall, Chief Executive of London's Royal Opera House. The panellists were Dominic Sandbrook, Bamber Gascoigne, Sally Alexander, Jonathan Agar, Maria Misra and Sir Max Hastings.
They were asked to choose: "Men and women whose actions during the reign of Elizabeth II have had a significant impact on lives in these islands and/or given the age its character, for better or worse."
Producer: Poppy Goodheart.
Podcast
James Naughtie profiles 60 public figures nominated to mark the diamond jubilee