Main content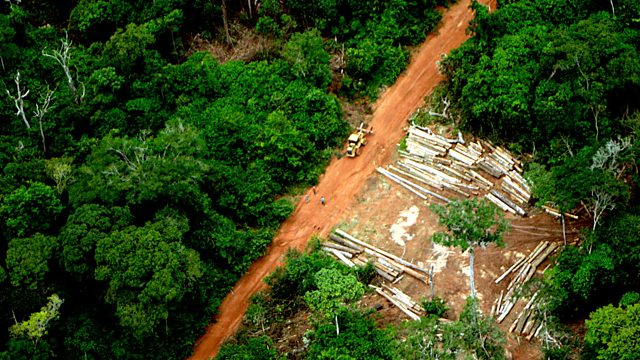 Amazonia - Keeping It Alive
The Amazon rainforest covers 1.6 million square miles. About 20 per cent has gone in the last 40 years. How can we use the resources it contains, but still keep it alive?
The Amazon rainforest is the largest rainforest on earth, covering 1.6 million square miles. It is so rich in life 1/3 of all the species on earth live here.
People have had a long and complex relationship with the Amazon for at least 11,000 years. We have bought fertile soils, new plants and farmed the land, but we have also caused extinctions and great damage. As the world faces a growing problem - providing for 9 billion people by 2050, what does the future hold?
The rainforest is the source of wood, minerals, metals, water and land. Cleared areas are snapped up by cattle farmers and plantation owners - we have already lost about 20% of the Amazon during the past 40 years, more than in all the previous 450 years since European colonization began.
This programme looks at our relationship with the rainforest and asks how can we use it for the wealth of resources it contains, but still keep it alive?