Main content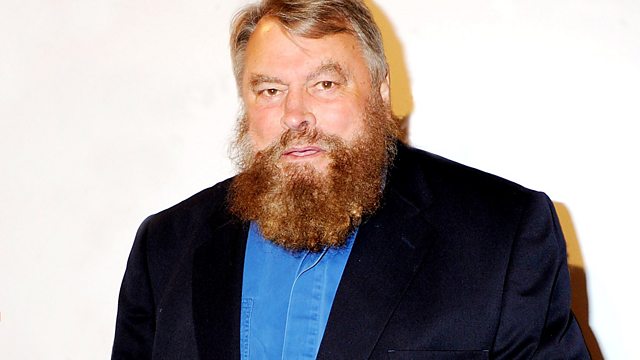 Brian Blessed
Michael Berkeley's guest is actor Brian Blessed. His musical choices include Walton, Ravel, Janacek, Wagner, Holst and Sibelius.
Michael Berkeley's guest this week is the exuberant and much-loved actor Brian Blessed, who left school at 14, completed his National Service as a parachutist in the RAF, and went on to study acting at the Bristol Old Vic Theatre School alongside Patrick Stewart. In the early 1960s he appeared as PC 'Fancy' Smith in the TV police drama 'Z-Cars', while his other TV roles include Caesar Augustus in 'I Claudius', Richard IV in 'The Black Adder' (1983) and Spiro in the BBC adaptation of Gerald Durrell's 'My Family and Other Animals'. He played Prince Vultan in 'Flash Gordon', starred as Old Deuteronomy in Andrew Lloyd Webber's stage musical 'Cats', has tackled a number of Shakespearean roles on stage and screen, including four of the five Shakespeare films directed by Kenneth Branagh, has appeared in many pantomimes, notably as Captain Hook in 'Peter Pan', guested hosted an episode of 'Have I Got News for You', and has starred as Henry VIII in a series of online videos for the BBC Comedy website. His distinctive voice may now be heard as an option on the TomTom satnav system.
Brian Blessed is an active mountaineer, and has attempted Everest three times.. He has trekked on foot to the North Pole and has explored the jungles of Venezuela, as well as training as a cosmonaut. He has written five books, including 'Quest to the Lost World', a subject which fascinates him, and his autobiography, 'Dynamite Kid'.
His musical choices include the fourth movement of Walton's First Symphony, the 'Lever du jour' sequence from Ravel's ballet 'Daphnis et Chloe', which evokes for him Conan Doyle's Lost World, an extract from Janacek's Sinfonietta, the end of Wagner's Gotterdammerung, 'Neptune, the Mystic' from Holst's Planets Suite, and the finale of Sibelius's Second Symphony.
First broadcast in July 2012.