Main content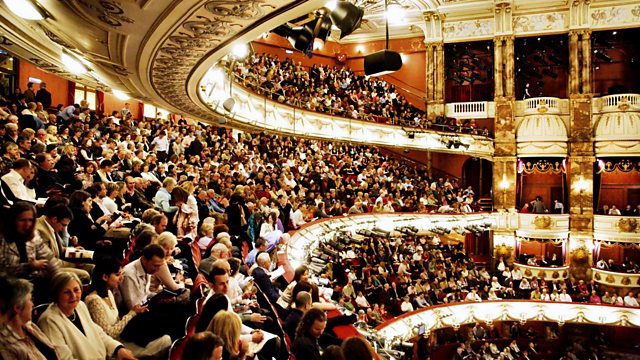 Verdi's Falstaff
Daniele Gatti conducts the Orchestra and Chorus of the Royal Opera House, Covent Garden, in a production of Verdi's Falstaff, with Ambrogio Maestri. Presented by Ivan Hewett.
Sir John Falstaff is fat and greedy, lecherous and ridiculous. And short of cash. He tries to kill two birds with one stone when he pursues two wealthy women, setting in motion a train of events which inevitably lead to his comeuppance. Verdi's late, great Shakespeare-based opera is a comic tour de force, overflowing with energy and a seemingly infinite succession of musical ideas. Robert Carsen's new production for Covent Garden, updates the action to 1950s Windsor and features an ensemble cast lead by one of the great Falstaffs of our day, Ambrogio Maestri. Presented by Ivan Hewett in conversation with Alexandra Wilson.
Falstaff.....Ambrogio Maestri (Baritone)
Mrs Alice Ford.....Ana Maria Martinez (Soprano)
Nannetta.....Amanda Forsythe (Soprano)
Mrs Meg Page.....Kai Ruutel (Mezzo-Soprano)
Mistress Quickly.....Marie-Nicole Lemieux (Contralto)
Fenton.....Joel Prieto (Tenor)
Ford.....Dalibor Jenis (Baritone)
Dr Caius.....Carlo Bosi (Tenor)
Bardolph.....Alasdair Elliott (Tenor)
Pistol.....Lukas Jakobski (Bass)
Chorus and Orchestra of the Royal Opera House
conductor, Daniele Gatti.