Main content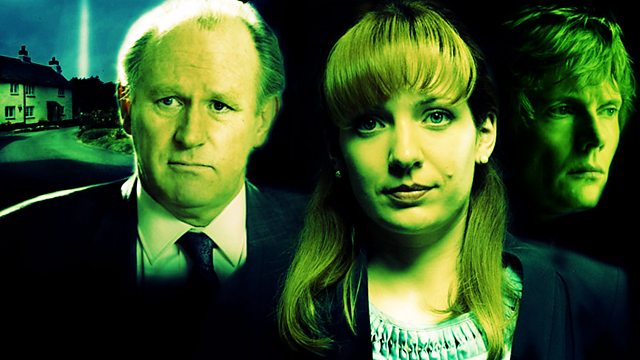 4 Extra Debut. Out to invade Earth, aliens start with a small English village. Pilot episode with Katherine Parkinson and Julian Rhind-Tutt. From July 2012.
Katherine Parkinson and Julian Rhind-Tutt star in this 2012 'Comedy Showcase' sitcom pilot about an alien invasion of a small English village. Series 1 followed in 2013.
The Geonin are not your typical alien invaders. Instead of the usual all-at-once approach to global domination (which usually fails, they've noticed) they've decided to start small. They've encircled a small English village with an impenetrable heat wave, preventing anything coming in or out. With Cresdon Green as their base, they will learn about humankind, using their knowledge to effectively and efficiently spread their domination over the rest of the world, bit by bit.
Katrina just came back to borrow some money from her parents. And, having been turned down, she's really in no mood to stick around - but the Geonin are not letting anyone in or out, and she has tickets to the theatre in London. So what choice does she have but to start The Resistance?
Welcome To Our Village, Please Invade Carefully is written by Eddie Robson (That Mitchell and Webb Sound, Newsjack), and stars Katherine Parkinson (The IT Crowd, The Bleak Old Shop of Stuff), Julian Rhind-Tutt (Green Wing, The Hour), Jan Francis (Just Good Friends, Emmerdale), Peter Davison (A Very Peculiar Practice, Dr Who), Dave Lamb (Horrible Histories, Come Dine With Me), Hannah Murray (Skins, Game of Thrones), John-Luke Roberts (Spats, BBC Three Live At The Fringe) and Don Gilet (EastEnders, The Line of Beauty).
Producer: Ed Morrish.