Main content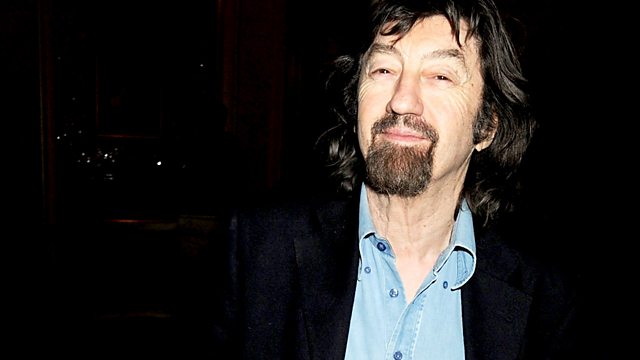 Trevor Nunn on The Tempest
Director Trevor Nunn looks at the magical and mysterious world created in Shakespeare's The Tempest, and the strange personal insights hidden within the last play he ever wrote.
Shakespeare Uncovered: director Trevor Nunn looks at the magical and mysterious world created in Shakespeare's last complete play, The Tempest.
Trevor finds out where Shakespeare got his material from and the strange personal insights hidden within it. It is a truly experimental work but sadly perhaps also Shakespeare's farewell to the theatre. The Tempest is peculiarly suitable to film - ambitious, experimental and full of magic. Not surprisingly, one of the very first silent film adaptations of a Shakespeare play was The Tempest in 1911.
As Trevor reveals, it was actually written for an experimental theatre - Shakespeare's first indoor space, the Blackfriars. There is a replica of the theatre in Staunton, Virginia and Trevor sees a rehearsal of the opening scenes of the play using the full panoply of early 17th-century special effects. Shakespeare was probably prompted to write it by a true story of shipwreck and survival which Trevor uncovers, but it is a deeply autobiographical piece, filled with concerns about the upcoming marriage of his own daughter and informed by Shakespeare's need to address many issues in what would be, in effect, the last full play he would ever write. Thus it becomes a play that defies genre - not a tragedy, not a comedy, not a history and not a revenge play - but with elements of all of those.
Trevor takes us through the story of the magus Prospero, abandoned on an island with his daughter Miranda. He tells about his spirit companion Ariel and his slave Caliban, and shows how the opportunity for Prospero to wreak revenge upon those who abandoned him ultimately leads to one of the sweetest stories of love and forgiveness. It's a story in which Shakespeare himself seems to be reflected in the character of Prospero, who ends the play by giving up his magic just as Shakespeare is giving up his own to return to Stratford where, only two years later, he dies. Trevor completes his investigation from the church in which Shakespeare is buried.
Credit
| Role | Contributor |
| --- | --- |
| Director | Nicola Stockley |