Main content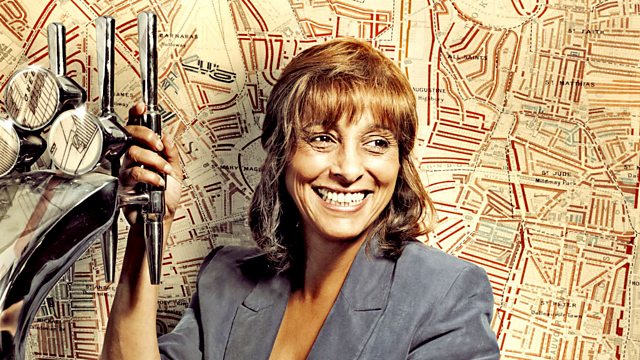 Series on how London has changed since Charles Booth's 1886 survey. Caledonian Road, which starts next to King's Cross station, has always been working class.
In 1886 Charles Booth embarked on an ambitious plan to visit every one of London's streets to record the social conditions of residents. His project took him 17 years.
Once he had finished he had constructed a groundbreaking series of maps which recorded the social class and standing of inhabitants. These maps transformed the way Victorians felt about their capital city.
This series takes six archetypal London streets as they are now, discovering how they have fared since Booth's day.
Booth colour coded each street, from yellow for the 'servant-keeping classes', down to black for the 'vicious and semi-criminal'. With the aid of maps the series explores why certain streets have been transformed from desperate slums to become some of the most desirable and valuable property in the UK, whilst others have barely changed.
This landmark series features residents past and present, exploring how what happened on the street in the last 125 years continues to shape the lives of those who live there now.
This episode features Caledonian Road, which starts next to King's Cross station and heads north for over a mile. From its beginning, the street has been resolutely working class and when Charles Booth visited he found it a depressing district.
But the people of 'the Cally', as it is affectionately known to residents, have held their community together despite being challenged by powerful outside forces as well as a reputation for being a bit rough around the edges.
Featuring fascinating and often passionate accounts from residents both past and present, the film tells the story of the changing faces of this remarkable street.
Credits
| Role | Contributor |
| --- | --- |
| Narrator | Steven Mackintosh |
| Director | Paul Berczeller |
| Producer | Paul Berczeller |
| Series Producer | Katie Bailiff |