Main content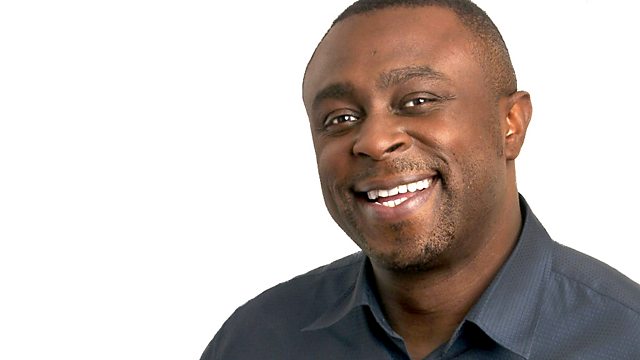 25/06/2012
England lose on penalties at Euro 2012, Mohammed Mursi is Egypt's next president, Saudi Arabian women are allowed to take part in the London Olympics, plus your festival memories.
Dotun Adebayo with stories from around the world.
England's footballers were involved in another penalty shootout at another international tournament. And they lost again, being knocked out by Italy in the quarter final. We hear from Paul Mariner, who played for England against Italy in 1980. He tells us Roy Hodgson did a fantastic job in lowering expectations, but it was the worst quarter final of them all. And he says nobody understands penalty pressure until they step up to the spot. But Italian fans are ecstatic - just wait till you hear Roberto Soffiane from the Polentoni House of Pasta in Culver City, California. He says they were packed with fans for the game, and looks forward to the semi final because he claims Germany always lose.
Egypt has a new President. Mohammed Mursi, the Muslim Brotherhood candidate, has won the country's election. Our correspondent, Kevin Connolly, is in Cairo. He says there was an extraordinary reaction in Tahrir Square, but we still don't know what kind of a President Mr Mursi will be. Egyptian analyst Omar Ashour says the new leader will have to be much more inclusive than previous governments.
Saudi Arabia has decided it will allow female athletes to take part in the London Olympics in a few weeks time. Our security correspondent, Frank Gardner, says it's a significant move following lots of international pressure. But don't expect a great troupe of Saudi women at the stadium in Stratford - only one is currently at Olympic standard.
Harold Lloyd is the subject of the Pacifica radio archive - we hear from his granddaughter, Suzanne. She tells us he has two stars on the Holllywood walk of fame, and he really did hang off that clock in "Safety Last".
And it's festivals in our phone-in. What are your favourite festivals, and your best and worst festival memories? John Morris, head of production at Woodstock, Vito Valentinetti, co-founder of the website Music Festival Junkies.com and music journalist Ruth Barnes chat it through.
Last on
Broadcast