Main content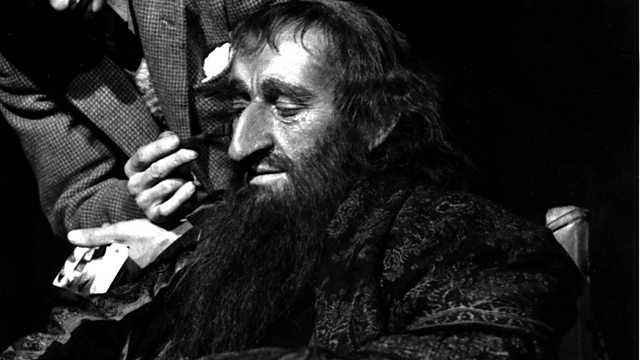 Stuart: A Face Backwards
4 Extra Debut. Mark Burman strips away the layers of Stuart Freeborn's remarkable life as a genius of British film make-up. From 2012.
Stuart Freeborn's face launched a thousand space ships, his hands fashioned the Dawn of Man.
Freeborn was the self-made genius of British make-up. A career that began in the Denham dream factory of Alexander Korda in the late 1930's culminated in the creation of Yoda for the original Star Wars Trilogy.
Freeborn, desperate to escape the humdrum fate of City clerking, longed to emulate his hero Jack Pierce, the man who transformed Karloff into Frankenstein's monster. Despite the almost total lack of information available he devised increasingly elaborate make-up's in his bedroom. Testing them by leaping out to terrify unsuspecting neighbours. Dreaming and drifting from a succession of jobs just to pay for his materials, Freeborn's parents despaired. It took a moment of fate to finally enter professional film-making at Alexander Korda's new dream factory of Denham Studios.
From the very beginning Freeborn was an innovator, experimenting with new plastics and later engineering and early radio control. He created the controversial Fagin makeup for Alec Guinness in Lean's Oliver Twist, the many faces of Peter Sellers in Kubrick's Dr Strangelove and the near impossible design of the ape families for the Dawn of Man sequence in 2001: A Space Odyssey.
A career littered with achievements culminated in the creation of Yoda for George Lucas in 1979. The wizened Jedi master drew on all Freeborn's skill and experience and took make-up into a new age. Back in 1997, producer Mark Burman spent a week in Freeborn's company amidst a shed of delights since sold off to collectors around the world. What he got was the story of a make-up genius, the history of a face backwards.
Presenter/Producer: Mark Burman
First broadcast on BBC Radio 4 in 2012.