Main content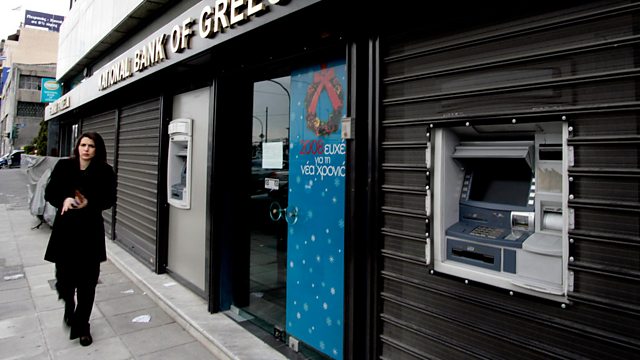 Women in Greece, Gender Pay Audits, Portrait Painting
Women and the economic crisis in Greece, gender pay audits, French MP Axelle Lemaire, war-time code breaker Joan Clarke, and women and self-portraits. Presented by Jane Garvey.
What impact is the Greek economic crisis having on prospects for women? Why the little known Joan Clarke deserves a place in the history of wartime code-breaking, alongside Bletchley's Alan Turing to whom she was once briefly engaged. The Liverpool artist who is helping turn around the lives of women by encouraging them to paint their own portraits. MP Axelle Lemaire on her new role in the French parliament, representing fellow countrymen and women abroad. Will women who are paid less than men at work be any better off after the government's latest announcement on gender pay audits?
Presenter: Jane Garvey
Producer: Lucinda Montefiore.
Chapters
Gender Pay Audits

The government plan to give Employment Tribunals the power to impose pay audits on employers who've breached the law. Alexander Ehmann, Institute of Directors and Sarah Veale TUC discuss.

Duration: 10:00

Axelle Lemaire

Axelle Lemaire was elected as MP for French people in Northern Europe. She joins Jane to discuss.

Duration: 08:27

Self portraits - 100 Women Create

Liverpool artist Clare Campbell has developed a project called "100 Women Create" enabling local women to paint self portraits to help them through difficult times. Felicity Finch reports.

Duration: 08:51

Greek crisis and women's rights

What is life like for the Greeks and what impact is falling living standards having on women and women's rights? Titina Pantazi and Stella Kasdagli discuss.

Duration: 07:42

Joan Clarke - code breaker

Joan worked at Bletchley until the end of the war. Tilly Blythe at the Science Museum, explains why Joan Clarke deservedly earns her place in the history of code breaking.

Duration: 05:59