Main content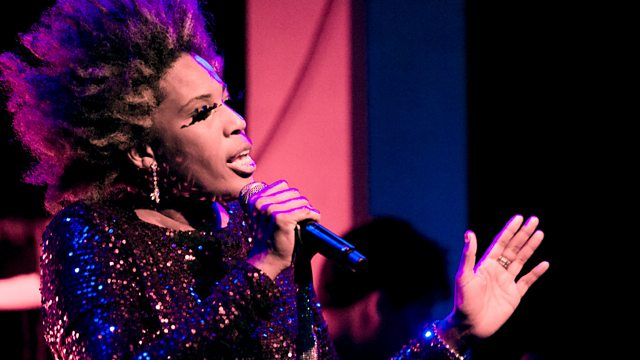 28/06/2012
Mark Lawson talks to singer Macy Gray, plus Ed Vaizey on the future of libraries, Michael Berkeley on replicating music in prose, and the British Museum's new gallery of money.
With Mark Lawson
Grammy-award winning singer-songwriter Macy Gray talks about her latest disc, Covered, her own take on the cover album. The songs come largely from the indie scene of the last decade, with versions of tracks by Arcade Fire, Radiohead and My Chemical Romance - as well as a special appearance by actor Idris Elba.
Culture Minister Ed Vaizey discusses why he's optimist about the future of library services in England, and why he believes giving responsibility for library development to the Arts Council will help individual libraries stay relevant to their local communities.
Composer Michael Berkeley and writer Adam Mars-Jones discuss the many attempts by novelists over the years to replicate the condition of music in their prose, from James Joyce to Anthony Burgess to the latest example, Sound by T.M. Wolf.
The British Museum is re-opening a gallery dedicated to its extensive collection of money, at a time when the global economic system is in extraordinary focus. The Citi Money Gallery gives a historical context to today's concerns, starting 4500 years ago, and ending with the latest developments in digital technology. The BBC's Economics editor Stephanie Flanders gives her verdict.
Producer Lisa Davis.
Chapters
Music in Novels

Composer Michael Berkeley and writer Adam Mars-Jones discuss the many attempts by novelists over the years to replicate the condition of music in their prose

Duration: 09:27

The Citi Money Gallery

Stephanie Flanders gives her verdict on The Citi Money Gallery at The British Museum.

Duration: 04:37

Ed Vaizey on Libraries

Culture Minister Ed Vaizey on libraries.

Duration: 05:58

Macy Gray

Interview with singer-songwriter Macy Gray .

Duration: 07:50