Main content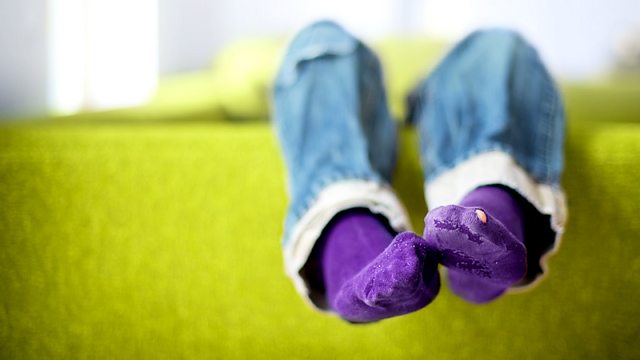 Do we need a Minister for Older People?
Do we need a Minister for Older People? Plus GPs and cancer survival rates, why we're still struggling to come to grips with our electricity usage, and getting fit from the sofa.
The average person watches over 4 hours of TV a day. A new campaign wants to challenge this sedentary lifestyle and suggest ways we can get fit from the sofa. Could it be as simple as having a wiggle?
We'll be hearing from the House of Commons as the debate for the appointment of a Minister of State for Older gets under way. Countries like Canada, New Zealand and Ireland all have a dedicated Minister for Older people. So why don't we?
Is your computer plugged in but not in use or the television left on standby?. If so, you could one of many households wasting up to a combined total of £1.3 billion pounds per year on your electricity bills.
GP's are to come under further scrutiny in the fight against cancer when a new online service will allow patients to compare how well each GP performs in diagnosing the signs of cancer. Every year 250,000 in England are diagnosed with cancer, and around 130,000 die unnecessarily die from the disease. GPs are vital because they spot the signs of cancer in 90% of patients, with screening picking up the other 10%. But a typical GP sees only eight or nine cases of cancer a year.
Presented by Winifred Robinson
Produced by Maire Devine.
Chapters
Barclays lending rate fix

Barclays Bank have been fined for manipulating intra-bank lending rates. How has their behaviour affected consumers?

Duration: 06:52

Olympic hotel boom?

Hotel prices in London are being cut during the Olympics. It seems the huge boom in visitors hasn't happened.

Duration: 03:37

The aftermath of last summer's riots

Local councils are heavily involved now in a huge government initiative to try to target Britain's most troubled families.

Duration: 05:29

GPs and cancer survival rates

From the end of July compare how well each GP performs in saving the lives of people with cancer after the government announces the release online of a new wave of information on survival rates.

Duration: 06:10

Electricity on standby

Is your home on permanent standby? The computer plugged in but not in use, the television left on standby. If so, you could one of many households wasting up to a combined total of £1.3 billion pounds

Duration: 03:55

A minister for older people?

Countries like Canada, New Zealand and Ireland all have a dedicated Minister for Older people. So why don't we?

Duration: 05:55

Which last minute deals?

If you buy by this date you'll get a bargain. That's what we've always been led to believe – but that's not always the case when it comes to holidays

Duration: 02:50

Get fit on the sofa

Is it true that sitting on the sofa is killing us? Seemingly there's a science behind sitting on the sofa and people can improve their lifestyles by doing something as simple as wiggling.

Duration: 04:23