Main content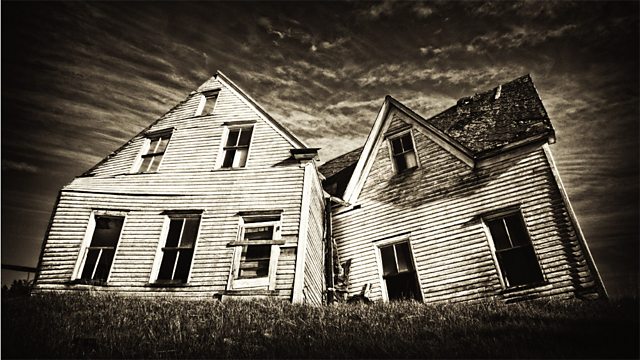 The Uncanny
Hugh Haughton explores the unsettling idea of the uncanny in fiction, film, architecture and art. With Mark Gatiss. From 2012.
It's that sense of unease or disquiet at the heart of ghost fiction and horror writing, the stuff of bad dreams when the familiar is suddenly strange, a feeling of a place being unsettlingly out of place. The uncanny is everywhere.
So why is it that the familiar, or that which is closest to home, can be so much more frightening to us than the truly exotic or unknown? Freud's extraordinary essay The Uncanny, from 1919, is like nothing else he wrote. It's a translation of the German 'un-heimlich' meaning 'not homely' or 'a feeling of not being at home'. But the term itself is strange. In German its meaning can shift so 'uncanny/un-heimlich' can be read, eerily, as 'homely but not at home' - a disquieting ambiguity.
Freud tries to unravel that sense of the 'uncanny' that he sees everywhere in popular art and culture: in the fiction of Poe and E.T.A. Hoffman, in life-like puppets and mannequins which for a second we think are real, in doppelgangers and doubles, in the strange feeling of getting lost in a familiar place.
He was arguably onto something. The uncanny really is discernable everywhere in fiction, film and art - from Mary Shelly to Asimov, from Invasion of the Body Snatchers to the Chapman Brothers. This atmospheric programme explores the power of the Uncanny in our culture - in all its strange, unsettling manifestations.
Presented by Hugh Haughton. Contributors include author AS Byatt, artists the Chapman Brothers, writer and actor Mark Gatiss and psychotherapist Adam Phillips.
Producer: Simon Hollis
A Brook Lapping production for BBC Radio 4 first broadcast in June 2012.