Main content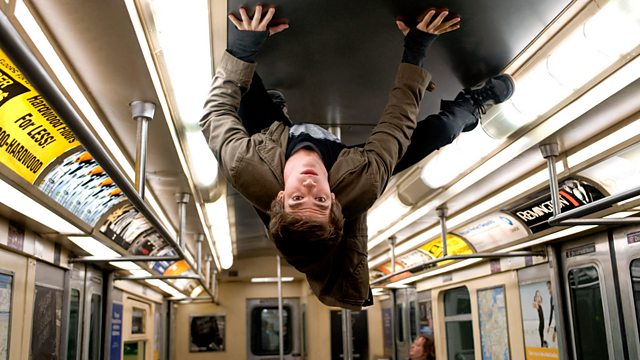 The Amazing Spider-Man; Joe Penhall
Mark Lawson reviews The Amazing Spider-Man with Natalie Haynes. Playwright Joe Penhall on his startling new take on parenthood, Birthday, and Nora Ephron remembered.
With Mark Lawson.
The Amazing Spider-Man is the latest summer blockbuster, a reboot of the tale of nerdy teenage Peter Parker, who acquires superpowers after he's been bitten by a spider. This time Andrew Garfield takes the title role, with Martin Sheen as his uncle Ben, and Rhys Ifans as an evil genius. Natalie Haynes gives her verdict.
Joe Penhall on how watching his wife going through labour gave him the inspiration for his new play Birthday, why it had to star a pregnant man instead of a pregnant woman, and the audiences reaction to Stephen Mangan's prosthetically enhanced full-frontal.
American academic and author Elaine Showalter and playwright Marcy Kahan pay tribute to Nora Ephron whose death was announced today.
The Robben Island Bible is a copy of The Complete Works of Shakespeare, smuggled into South Africa's Robben Island prison, disguised as a religious text. Many political prisoners, including Nelson Mandela, read and annotated the book. Writer Matthew Hahn has written a play based on this, and the book itself is in a forthcoming exhibition at the British Museum. Matthew Hahn and British Museum curator Becky Allen reflect on the book's significance.
Producer Erin Riley.
Chapters
The Amazing Spider-Man

The Amazing Spider-Man

A review of the film The Amazing Spider-Man.

Duration: 04:37

Joe Penhall - Birthday

Joe Penhall - Birthday

An interview with playwright Joe Penhall.

Duration: 09:25

Nora Ephron Remembered

Nora Ephron Remembered

A tribute to writer-director Nora Ephron.

Duration: 07:54

Robben Island Bible

Robben Island Bible

How the Complete Works of Shakespeare helped prisoners on Robben Island.

Duration: 05:55