Main content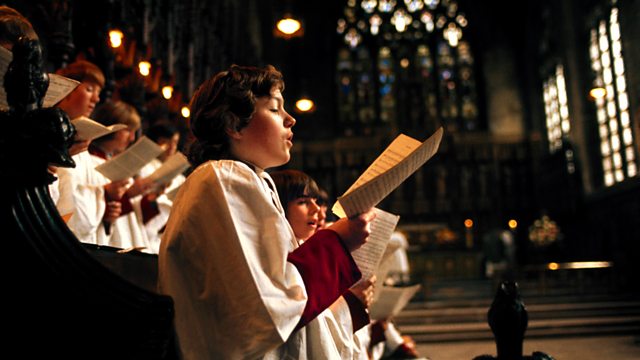 New College, Oxford
From New College, Oxford.
We are sorry that the live transmission of Choral Evensong from New College, Oxford, failed on Wednesday 30 May due to a power cut caused by a thunderstorm.
Introit: Come Holy Ghost (Boyce)
Responses: Gibbons and Barnard
Psalm: 45 (Ashfield)
First Lesson: Song of Solomon 2 vv8-14
Office Hymn: Now in holy celebration (Oriel)
Canticles: HK Andrews in D
Second Lesson: Luke 1 vv26-38
Anthems: The King shall rejoice (Boyce)
O Lord grant the Queen a long life (Francis Pott) (Choirbook for the Queen)
Organ Voluntary: Allegro from Concerto Op 7 No 4 (Handel)
Edward Higginbottom (director of music)
Steven Grahl (assistant organist).