Main content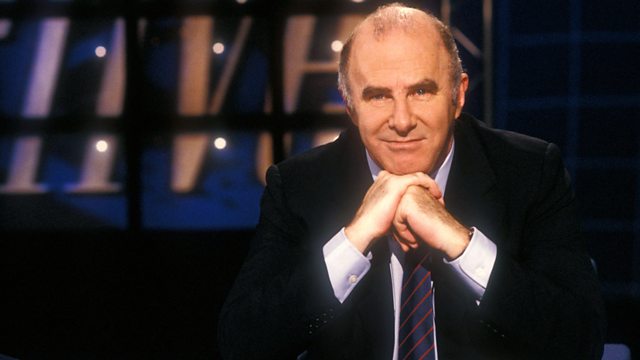 Critic, TV personality and poet Clive James reflects on his life through the BBC archives. With John Wilson. From June 2012.
Another chance to hear the audio memories of the writer, critic, TV personality and poet Clive James who died in November. This programme was first broadcast in 2012.
Clive James was seldom off our television screens in the 80s and 90s. His shows like "Saturday Night Clive" and "Clive James on Television", featured clips of TV around the world and pioneered many techniques that we take for granted today.
But throughout this time, he was also writing memoirs, poems and critical essays. After leaving his native Australia, he began his career writing for literary magazines and later became the TV critic of "The Observer".
This more serious side has often been overlooked because of his TV fame. But, having left TV presenting behind and now having been diagnosed with leukaemia, Clive is re-assessing his life and legacy.
In "Meeting Myself Coming Back", Clive hears clips from moments in his life and discusses his reaction to them with John Wilson. We hear a recording from his student days in Cambridge performing a comic monologue at a college "Smoker" event. There are clips from early appearances on radio, in the company of the novelist Kingsley Amis and also his first attempts at writing and performing on television.
We also hear extracts from his TV shows of the 80s and 90s, when, in addition to his shows about television, he presented travel programmes and a series considering the nature and history of fame in the 20th century.
In an honest and penetrating look back at his life, Clive discusses his achievements, his past mistakes and his illness.
Producer: Emma Kingsley
Last on

Broadcasts