Main content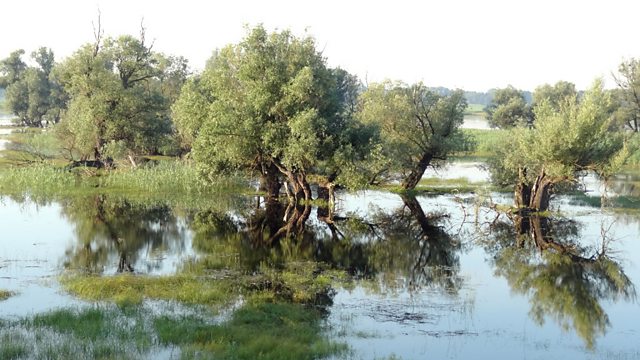 23/06/2012
Kate Adie presents tales by the BBC's foreign correspondents from Cairo, Thessaloniki, Vukovar, Stockholm and the Indonesian Spice Islands.
In this edition, rumours and conspiracy theories swirl around Egypt; the Greeks fed up with being criticised for attitudes towards Europe; businessmen and environmentalists squabble over the River Danube in Croatia; how love, trolls and goblins help in the shaping of Swedish government policy and musings on the folly of empire from half way up a volcano in Indonesia.
Chapters
Introduction

Duration: 00:34

Egypt's future

Lyse Doucet in Cairo reflects on some of the rumours and conspiracy theories swirling around Egypt as the country waited for the election result.

Duration: 05:28

The price of EU membership

In Greece, Manuela Saragosa meets some citizens who feel misunderstood by other European nations.

Duration: 05:33

Going straight

Nick Thorpe in Croatia explains why opinions are divided over plans to straighten out the course of the river Danube.

Duration: 05:45

Welfare success

In Stockholm, Jo Fidgen says not cheating the state is one of the secrets behind Sweden's successful welfare model.

Duration: 04:46

World's oldest clove tree

In the Indonesian Spice Islands, Simon Worrall finds an extraordinary tree, half-way up a volcano.

Duration: 05:57

Forcing the Danube to go straight

Plans to tame the Danube in Croatia so cargo can continue to be shipped efficiently between countries could greatly damage wetlands and wildlife.

Read more...

The world's oldest clove tree

Visiting the Indonesian island of Ternate, Simon Worrall finds a clove tree with an extraordinary history.

Read more...