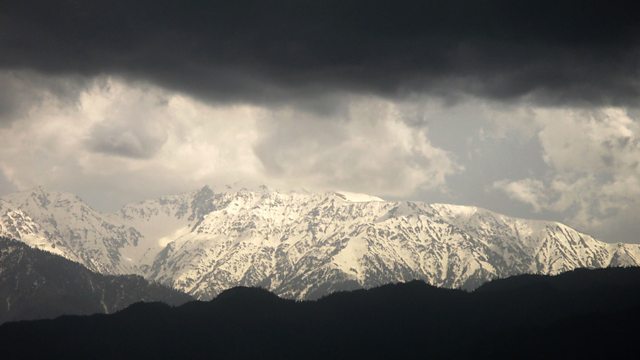 A slice of daily life in a village in the wild, mountainous Pak-Afghan borders where the only law is tribal law and there is no road, no electricity and no mobile phone signal. An Everyday Story of Afghan Folk is based on PACT Radio's existing daily soap, made by and for the Pashtun people of this untamed area.
In episode 4 we agonise with the village's poorest farmer, Mewa Gul, and his son, Taza Gul, over what to do with their knowledge of the recent murder. There's only one place for a good Muslim to take his problems, and that's the mosque.
Sardar Aka, the village shopkeeper, has his share of trouble too. The quarrel between his two wives reaches hideous proportions when the three of them decide to search for a missing bangle.
Cast:
Mewa Gul, the poorest farmer ...... Vincent Ibrahim
Bakhtawara, his wife ....... Meera Syal
Zarlakhta, his daughter ...... Balvinder Sopal
Taza Gul, his son ...... Sagar Arya
Mullah Sahib ...... John Butt
Sardar Aka, the shopkeeper ...... Madhav Sharma
Gulnara, his first wife ...... Pooja Ghai
Zakina, his young second wife ....... Rakhee Thakra
Based on a PACT Radio production led by John Butt
Written and directed in the UK by Liz Rigbey
Sound design by David Chilton
Music by Olivia Thomas
Produced by Anne-Marie Cole
An Above the Title production for BBC Radio 4.
Last on
Credits
| Role | Contributor |
| --- | --- |
| Bakhtawara, his wife | Meera Syal |
| Zarlakhta, his daughter | Balvinder Sopal |
| Zakina, his young second wife | Rakhee Thakrar |