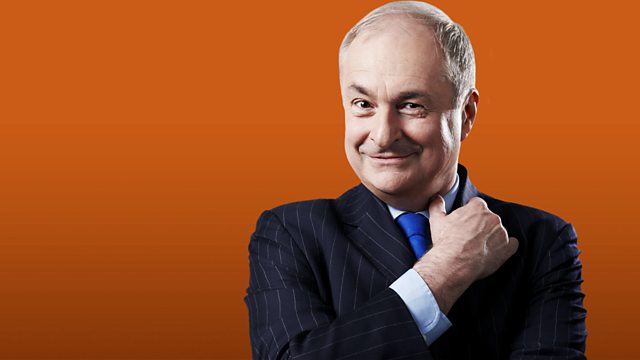 23/06/2012
Paul Gambaccini presents tracks from this week's US charts and hits from the last six decades.
In the feature Headline News [Number One Albums On Noteworthy Days] we hear Everybody Wants To Rule The World from the Tears For Fears album Songs From The Big Chair. It was number one on 13 July 1985 - the day of the Live Aid concerts. We also hear You're The One That I Want by John Travolta and Olivia Newton-John from the soundtrack album of Grease. It was number one on 17 September 1978. On this day the Camp David Accords were signed by Sadat and Begin.
In the regular feature The First Time Ever I Saw Your Face, tracks are played from albums by Paul Simon and Jim Reeves. It's Not The Same Old Song highlights I'm A Man by Bo Diddley and a different song with the same title by The Spencer Davis Group.
In A Matter Of Life And Death, Paul celebrates the birth on this date in 1977 of Jason Mraz. We also hear Sentimental Lady by Bob Welch, who recently died. Paul continues his countdown of the Top 100 list of songwriters based on success in the American chart from 1955 - 2005. We hear songs written by L. A. Reid (Number 92) and Eugene Record (Number 91).
Our R&B Number Ones are from 1959 - Personality by Lloyd Price, and this week - Thank You by Estelle. We hear country number ones from 1973 and now by Jeanne Pruett and Luke Bryan. This week's featured past and present rock hits are by Foster The People and The Black Keys. Adele's album 21 returns to the top of the chart for a 24th week. On the singles side, Call Me Maybe by Carly Rae Jepsen is the best-selling song for a fourth week.
Last on